NEWS
2017.11.24
Ube Kosen and HUE INDUSTRIAL COLLEGE in Vietnam has held a signing ceremony at Ube Kosen and they has concluded an agreement for academic exchange. This agreement is focus on an exchange of teachers, an implementation of student exchange programs, and a promotion of joint researches.
At the ceremony, before concluding an agreement, both Mr. Mitani, the president of Ube Kosen, and Mr. Le Van Luan, the vice-president of HUE INDUSTRIAL COLLEGE expressed their goals of their future cooperative relationship. They also expressed their appreciation for the conclusion of the agreement.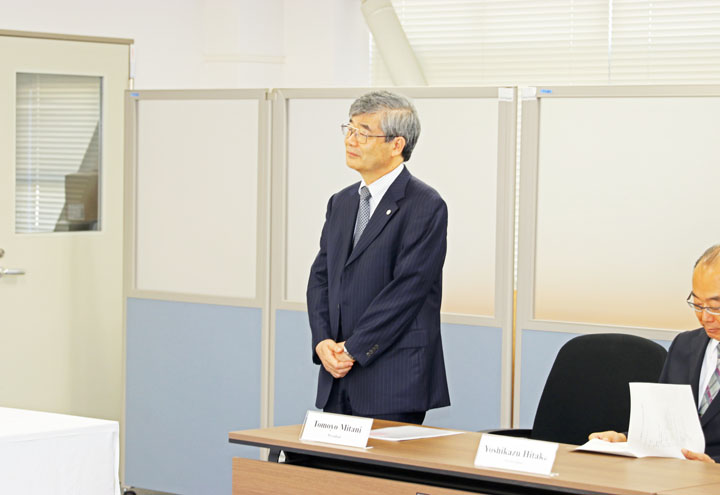 Mr. Mitani saying a few words in the ceremony.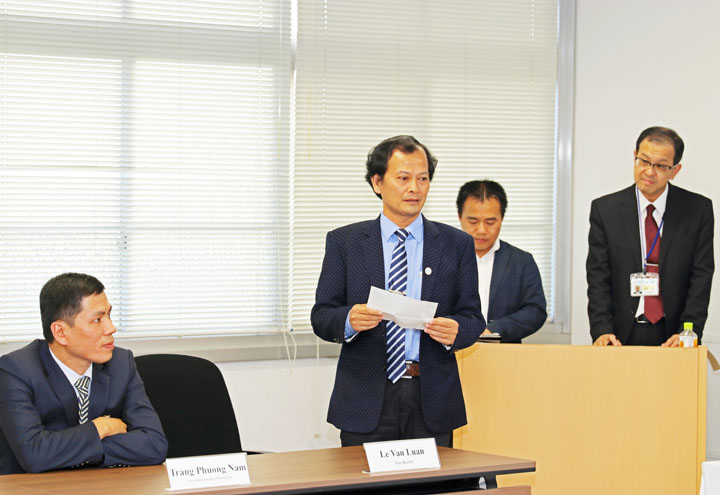 Mr. Le Van Luan saying a few words in the ceremony.
After that, they signed the agreement, and the agreement for academic exchange was concluded.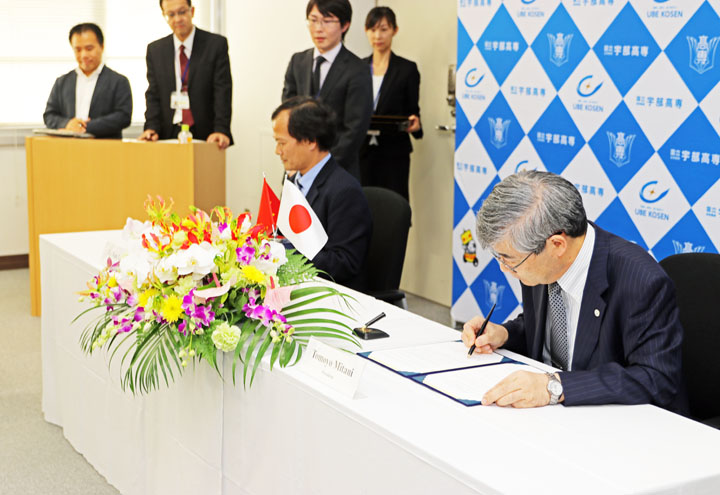 Signing the agreement.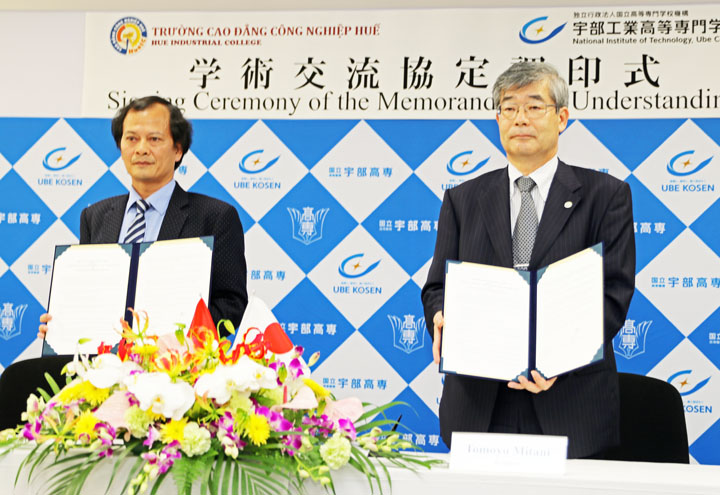 Showing the agreement after signed.
They also presented a gift each other to wish for active academic exchange between the two schools. Mr. Le Van Luan presented a model of the school building at the time of opening of HUE INDUSTRIAL COLLEGE, and Mr. Mitani presented an Ouchi coating vase which is a traditional craft in Yamaguchi.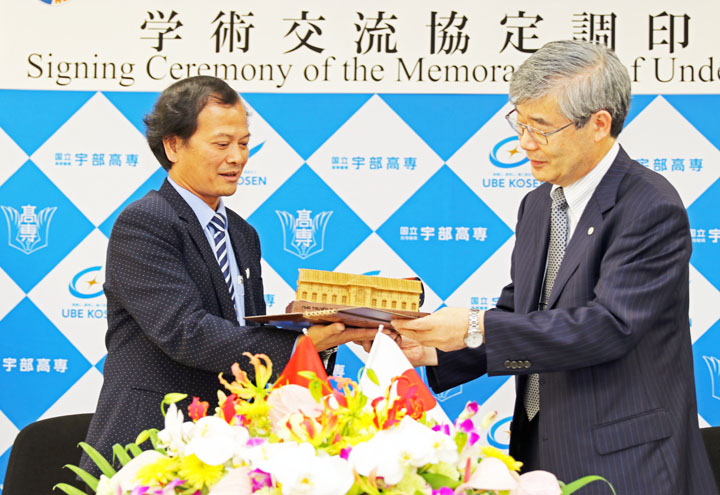 Exchanging gifts.
Exchange between the two schools will be deeper and deeper from now on by concluding this agreement.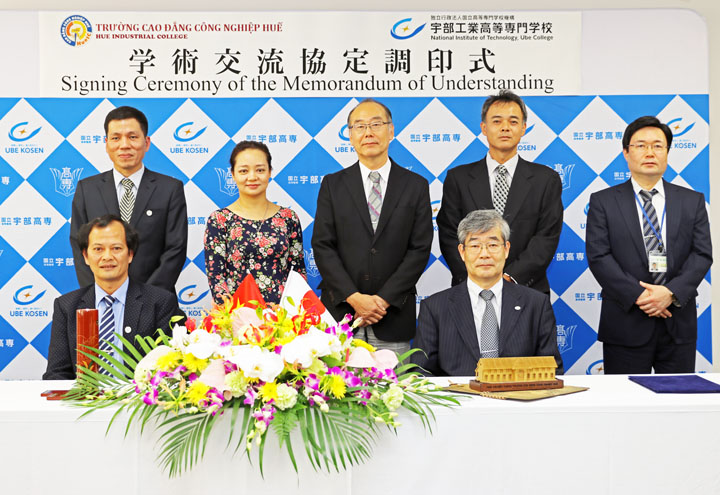 A commemorative photo for the agreement.
The contents of the agreement
Exchange of students
Exchange of teachers and staff
Exchange of information, publications and materials for academic purposes
Cooperation for joint lectures, researches, symposiums and projects
---