Exploring possibility of chlorophyll in treasury of plants, Malaysia!
Research of chlorophyll and improvement of communication ability
MARA University of Technology, Malaysia
Ms. Midori Nosaka
3rd year, Department of Chemical and Biological Engineering
I studied at Mara University of Technology in Malaysia for 1 month during summer holiday. The purpose I went to Malaysia was to study botany which I was interested in and to play brass-band.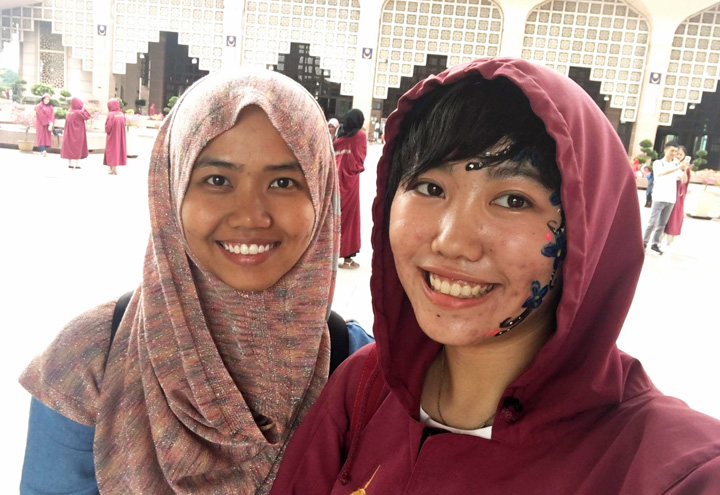 With my tutor, Ilyani. She was with me for 3 weeks.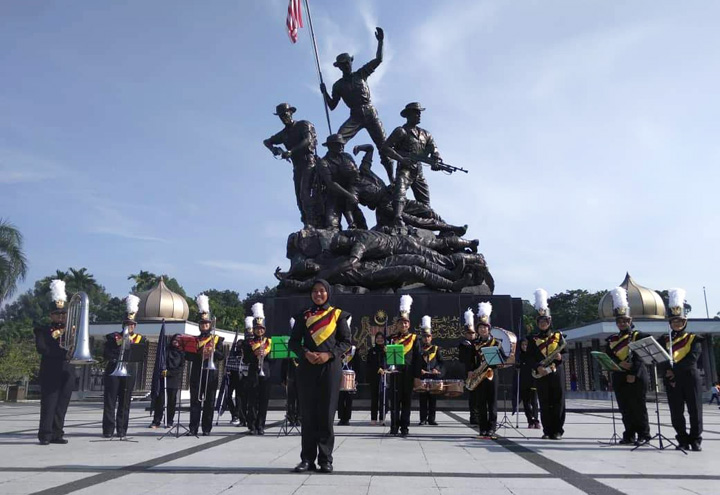 Brass-band event I joined
I read some theses to learn fundamentals of lotus and other plants. I also had experiments of growing lotus.
I had a tour of Chemical research offices at MARA University of Technology, and visited University Putra. Malaysian teachers and students took me to check lotus in nature and got some samples.
What I was the most surprised at in Malaysia was sense of time management. They were not punctual and they changed plans in last minutes. I had hard time to handle it.
I made efforts to communicate with people daily. I was O.K. to make basic conversations in English, but my English was not good enough to express my thoughts easily and I was not happy about that. Malaysian used Malay as expected, so people translated into English for me.
I researched in the office every day from 9 am to 5 pm and played brass band from 8 pm to 11 pm. It was busy but I enjoyed the life. My life there was rich like Maccha.
Ms. Fitrah (far right) and students in research office
(Tobitate! Study Abroad Initiative, Professional category)
Stay in Malaysia: August 27, 2018 – September 21, 2018