Research of "Extreme Rubber" and Table Tennis Training in Taiwan
National United University
Ms. Haruka Mii
3rd year, Department of Chemical and Biological Engineering
I studied at National United University in Miaoli city, Taiwan, during my summer holiday which was for 2 months. I was there to research water based glue and survey of table tennis. I did some experiments in Associate Professor Shu-Ling Huang laboratory office at Department of Chemical Engineering in day time, and then joined table tennis club in Miaoli city in the evening.
I took Chinese class in the morning for the first 4 weeks.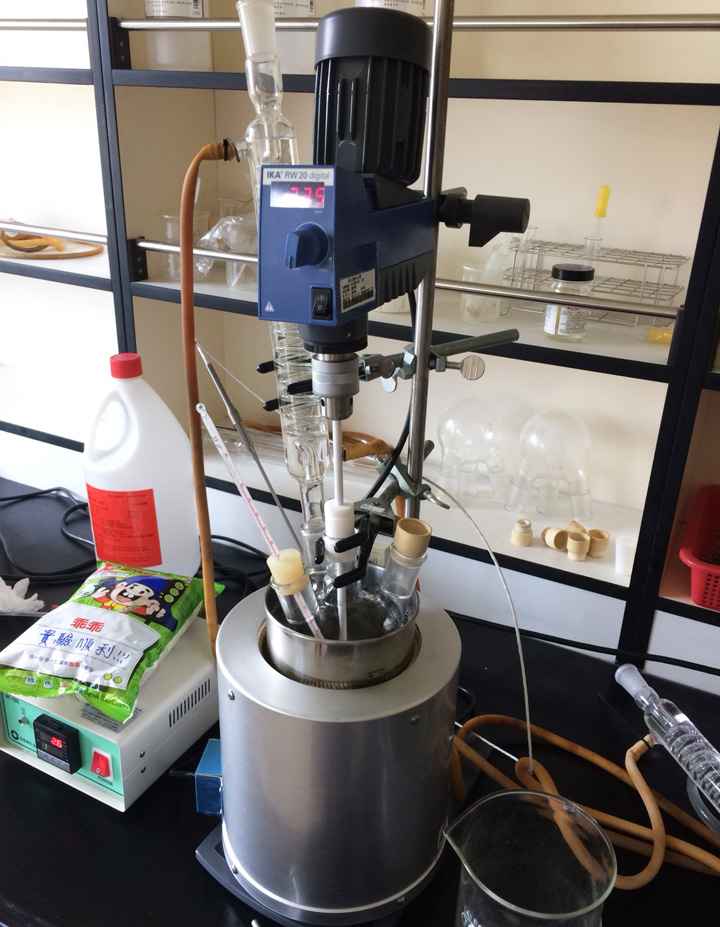 Laboratory equipment to research water based glue
I had hard time on my experiments. But I would like to learn as much as I could because this was rare opportunity.
More than 150 people registered to the Table Tennis Club, and most of them were older than me, matured. They were nice to me. It was interesting because training environment was very different from Kosen. People at the club had various occupations, and they told me their stories.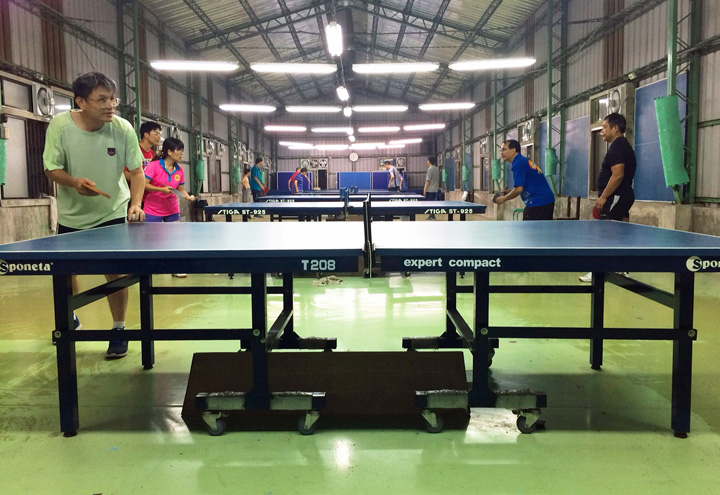 Picture of Table Tennis Club in Miaoli city
I went to sightseeing on most of the weekends with my tutors. They took me many places from Taipei to Tainan, places I could not go by myself, so that I had great experiences.
Taiwan was very busy and food was very delicious. I loved Taiwanese breakfast. And people there were kind and it was comfortable to live.
This was my first time to study in abroad, and I enjoyed my stay very much. Taiwanese spoke English more compare to Japanese, but it did not mean all of them spoke English as their language was Chinese. It was difficult for me as I did not understand Chinese. I realized how important to understand the language in the country you stayed.
I was with other Japanese student, who also participated to Kosen study abroad program, for the first month. Then I was the only Japanese for the rest of months. I had strong home sick right after other Japanese students went back to Japan. But local Taiwanese were very nice to me and they really helped me. I am wondering what I can do to return the favours I received since they always helped me.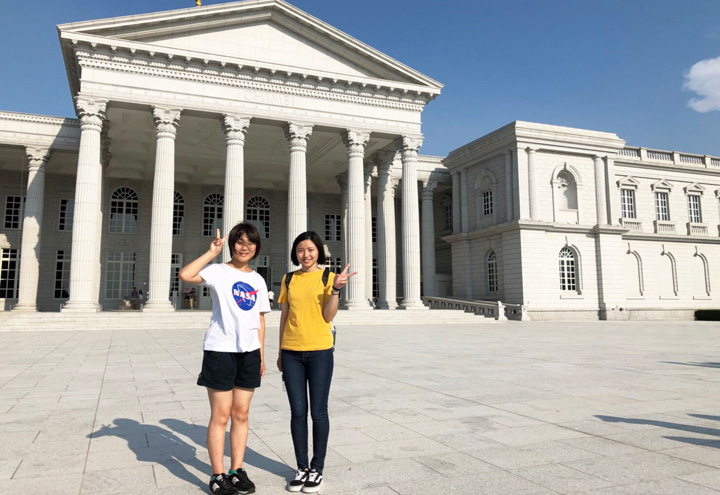 With my tutor, Nono (right), at Chimei museum in Tainan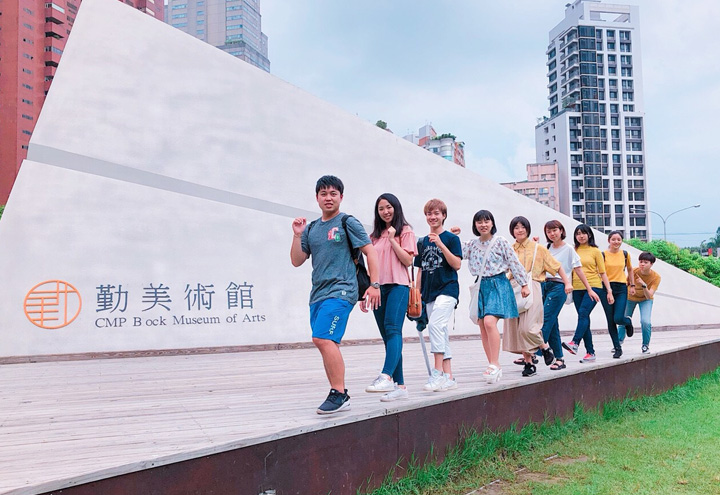 Visited CMP Block Museum of Arts in Taichung with same research office students
I felt like this 2 months study abroad was so long first, but only two weeks left now. I will enjoy my rest of stay here.
(Tobitate! Study Abroad Initiative, Professional category)
Period: August 11, 2018 – October 5, 2018