Attract inbound tourist to Shimane Prefecture
Tam Kang University in Taiwan
Ms. Misato Tanaka
4th year, Department of Business Administration
As a member of Tobitate! Study Abroad Initiative Japan Shimane Regional Development Course, I had training for one and a half month which was from August 27, 2018 to October 5th, 2018 in Taiwan. In the first half of the training, I learned Chinese at Chinese centre of Tam Kang University in Taipei and I also had field work. The second half of the training, I did my field work with support of Associate Professor Chien Mu Yeh at Department of International Tourism Management, LanYang campus, Tam Kang University.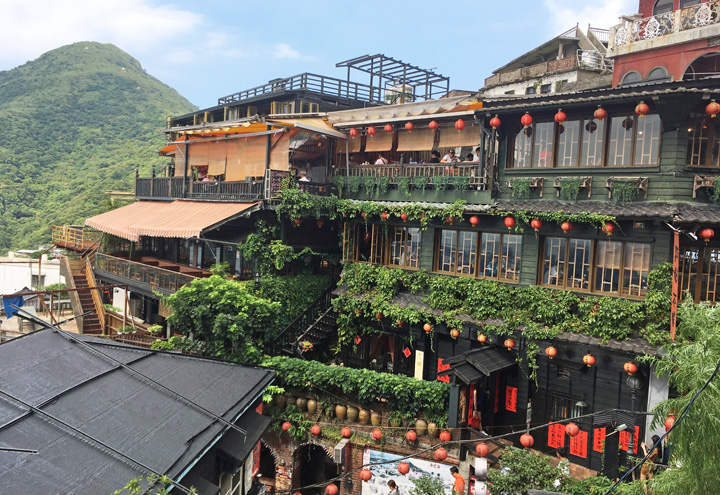 Popular tourist spot Chiufen. I got an impression as photogenic scenery.
The purpose of taking the training was to build a model course to attract inbound tourists to my hometown, Shimane prefecture. The reason why I chose Taiwan for the training was because Taiwanese was the largest number of tourists to Japan from overseas. I thought Taiwanese would visit to Shimane if I could create a model course to satisfy their needs. Taiwan is also a popular tourist destination. I learned what to do to attract inbound tourists.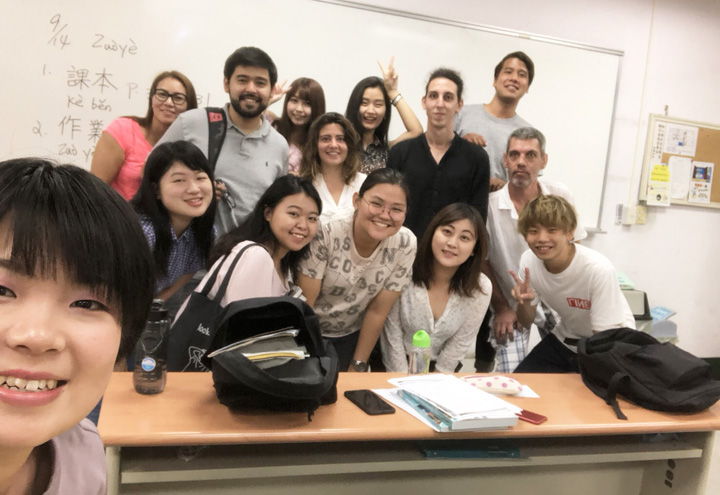 My class mates at Chinese centre of Tam Kang University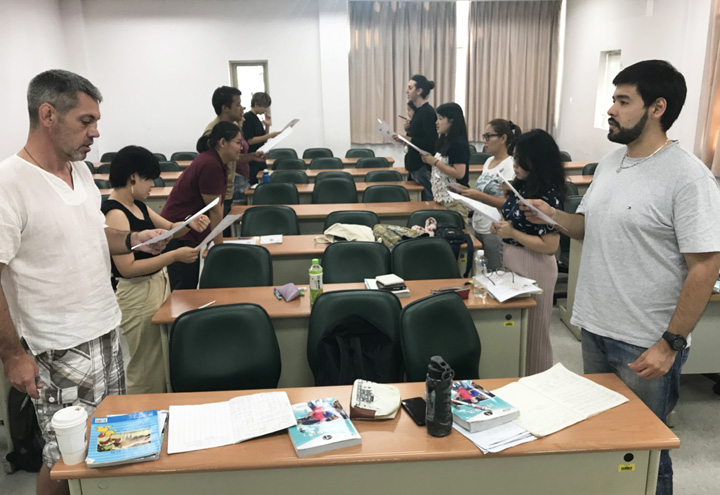 Chinese class at the centre
This was my first visit to Taiwan and my impression of Taiwanese were friendly. Night markets had so many food stands like when we had festivals. And they had restaurants way more than Japan. People worked for night markets or restaurants were friendly. I could not speak Chinese well, so I ordered food by gestures. I was often asked where I was from when I paid the bill. When I answered I was from Japan, we started to chat at the casher or some said they could speak Japanese, and that way, my connection of pepole expanded. I was helped by many friendly Taiwanese. Maybe friendly nationality was one factor to attract many tourists.
People in Taiwan used Chinese, but we communicated in English at school. But when store clerk could speak Japanese, I used Japanese. Also I used simple Chinese as well. I had hard time to express my thoughts because my English and Chinese were not that good. But I could spend time here because Taiwanese people were kind.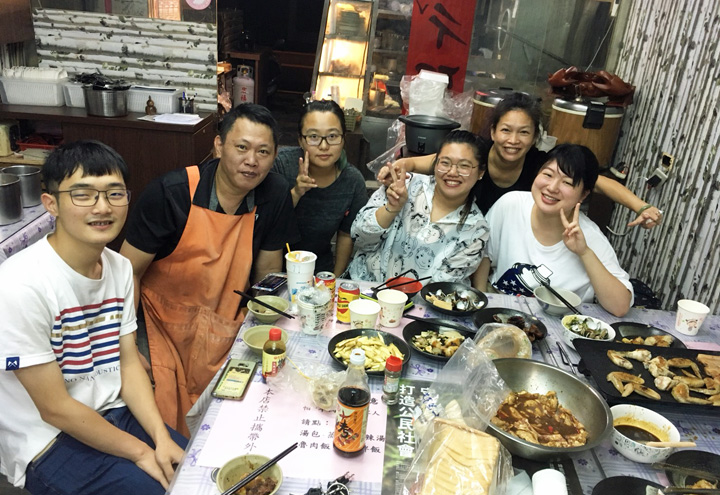 Restaurant in LanYang. Owner's daughter who studies in Japan was visiting home for Mid-Autumn Festival, August 15th by lunar calendar. I was invited for BBQ.
When I came to Taiwan first, I felt lonely because I was alone. But I ended up to meet many nice people, like a person I happened to meet at station could speak Japanese took me out, or family of National United University student who had training at Ube Kosen in this spring treated me like real family. Hopefully people I met in Taiwan will come to visit Shimane and enjoy their stay.
(Tobitate! Study Abroad Initiative, regional Development Course)
Period: August 27, 2018 – October 5, 2018