Establish a Dance School for Worldwide
1 Million Dance Studio, Yeungjin University, Korea
Ms. Yuri Miyamura
3rd year, Department of Business Administration
I studied at Sports and Arts course from August 10, 2018 to September 27, 2018 in Korea. I learned Korean and dancing from August 10 to August 26 in Seoul and learned Korean and English from August 27 to September 27 in Daegu.
In Seoul, I went to language school from morning to evening, and after that, I went to a dance school. I had private lessons at the language school, so I could learn what I needed. At the dance school, an instructor I admired provided me lessons. My dance skills improved, and I learned how to teach dancing to students.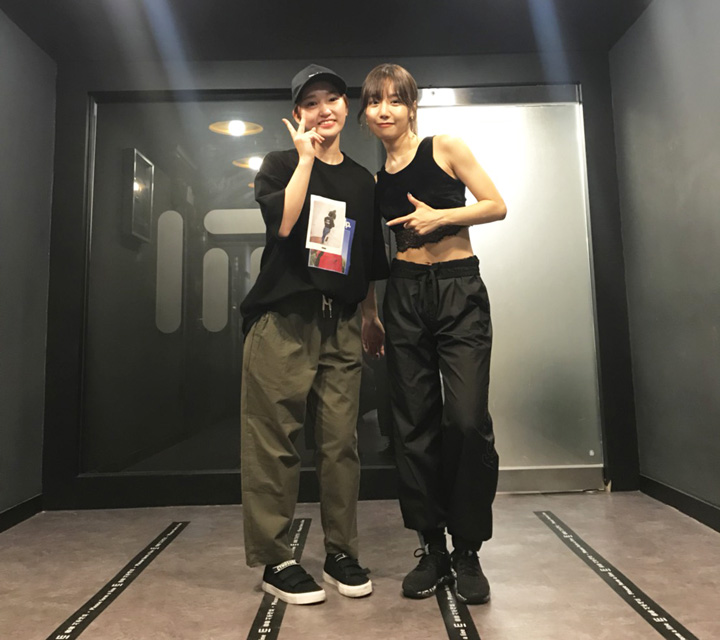 At dance school, Ms. Miyamura at left
I learned Korean 4 days a week, also, English and business 1 day a week in Daegu. My Korean level went up because I took classes in Korean every day, and studied for TOPIK (Test of Proficiency in Korean). I also obtained skills of teaching as I taught Japanese to Korean students who wanted to use Japanese in their careers. It was very good experience for me to study abroad.
(Tobitate! Study Abroad Initiative, Sports and Arts course)
Period: August 10, 2018 – September 27, 2018