Students Hall
The Students Hall was completed on March 27,1984. On one of the tiled walls of the students' lounge is a mural painting, creating a soothing atmosphere for everyone entering the building. The painting was modeled on a picture painted by former President Tadashi Kimura. Many students come to the lounge to study. The building include: Cafeteria, Kitchen, Shop, Students' lounge, and Vending machine corner.
Manufacturing Workshop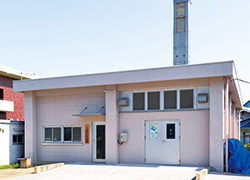 This workshop was completed in March, 2006, with the aim of developing students' manufacturing skills. The workshop is used mainly by robotics creation club members
The Clubhouse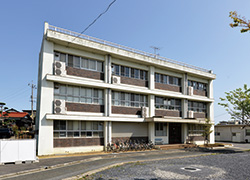 The clubhouse was completed in March, 2006, in order to support students' extracurricular activities, especially for the members of cultural clubs. The building is also used as accommodation facilities for students during training camps.