NEWS
2017.05.24
On April 15th and 16th, "The 7th Annual Convention of ALA-Porphyrin Research Science" (hosted by ALA-Porphyrin Research Science, co-hosted by Ube Kosen) was held at the Multimedia Study room (on the second floor of the library building) of Ube Kosen.
This conference is the field of medicine, which is one of the three pillars as a model school of research and promotion in the 4th block (Chugoku and Shikoku districts) Kosen schools, and the presentations were about diagnosis of cancer, and cancer treatment with 5-aminolevulinic acid (ALA) and synthetic porphyrin. A total of 137 people participated this conference, and many of them were medical experts and people involved medical-science-engineering.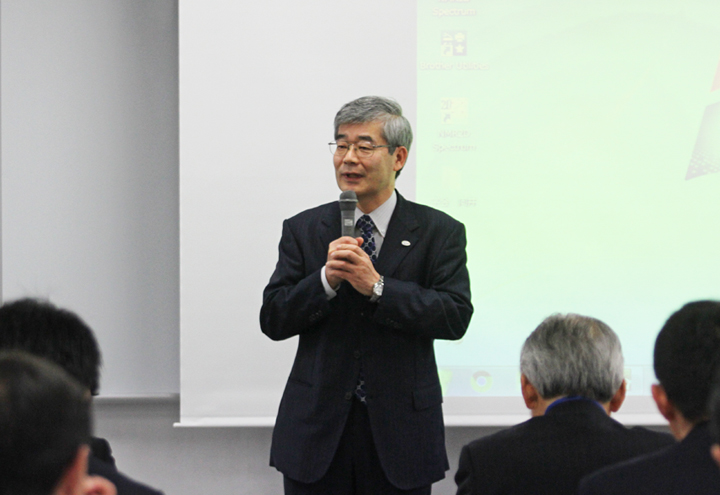 The president's speech.
At the conference, Mr. Mitani, the president of Ube Kosen gave an opening speech, and there were two special lectures, two award lectures, twelve verbal presentations, and seven poster sessions. Also there was a tour of the devices of Collaborative Research Center at Ube Kosen. 4 students of the regular course of Ube Kosen had a poster session, and 1 student of the Advanced Course had a verbal presentation.
Poster session 1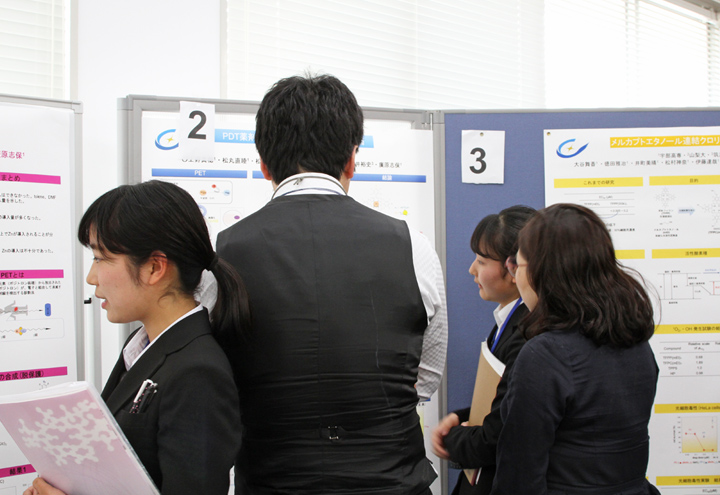 Poster session 2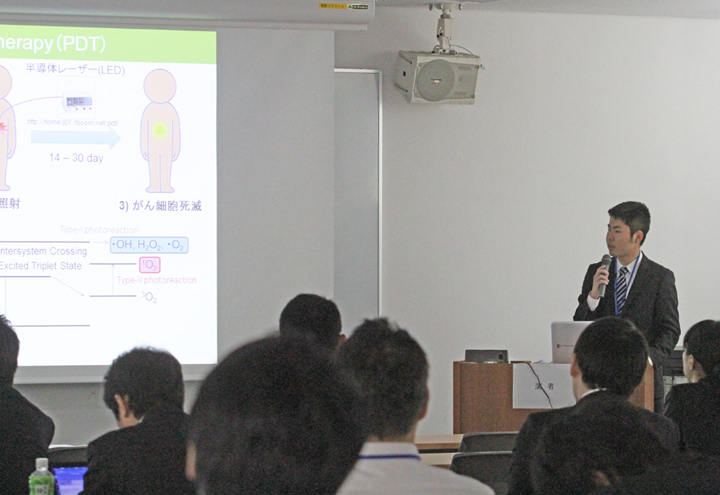 Verbal presentation.
Through this conference, we could exchange information to develop our school as a model school of research and promotion. Also we could discuss a joint research and the conference was meaningful for us. Some of the participants said that they want to advance their joint research with medical-science-engineering collaboration.
---