NEWS
2017.08.21
On July 7th, 18 interns from National United University in Taiwan at Ube Kosen had an intercultural experience at an old folk house in Kusae, Ube city, as part of training programs.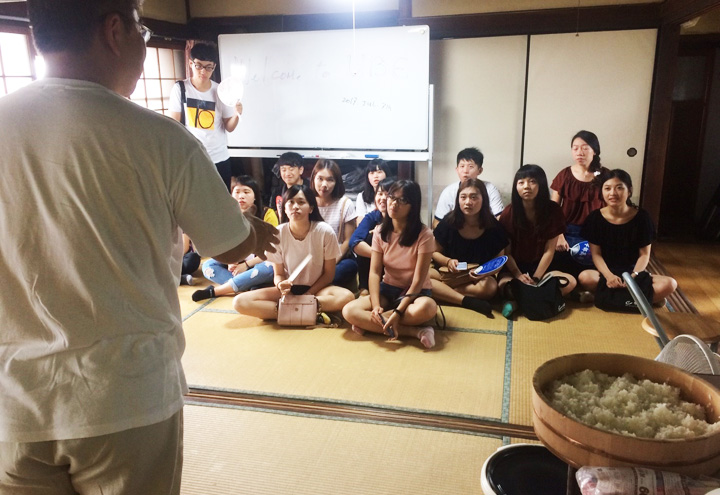 The interns listening to the story of a history of this house.
The old folk house is in Kusae, Ube city, and it is located near Yamaguchi Ube airport. The house is 120 years old. The interns toured the traditional low-ceilinged Japanese house, and then ate "Temaki-zushi" (hand-rolled sushi), and "Kawara-soba" (roasted green tea Soba boodles with beef and eggs on a hot tile, which is a special dish in Yamaguchi).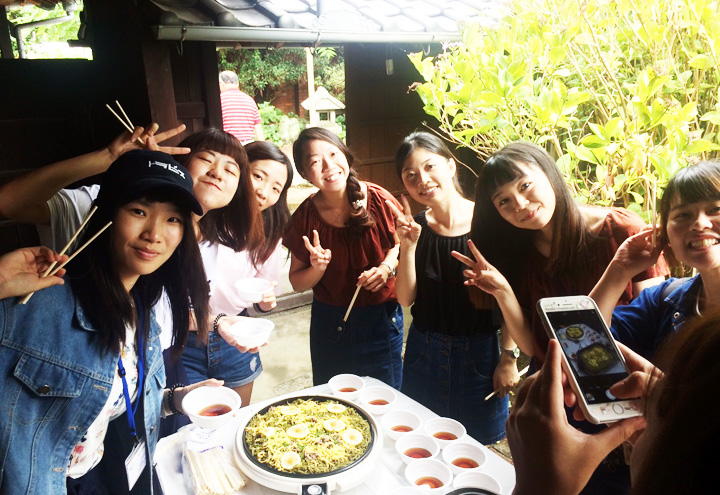 Experiencing "Kawara-Soba"
This event was hosted by "One For All (OFA)", an incorporated non-profit organization. OFA is working for internationalization of Ube. OFA is engaged on effective use of deserted cultivated lands and old folk houses.
After lunch, they wrote their wishes on paper strips, and hanged them on bamboo leaves with a paper string, because the day was "Tanabata (Star Festival) Day". They don't have this custom on Tanabata Day in Taiwan.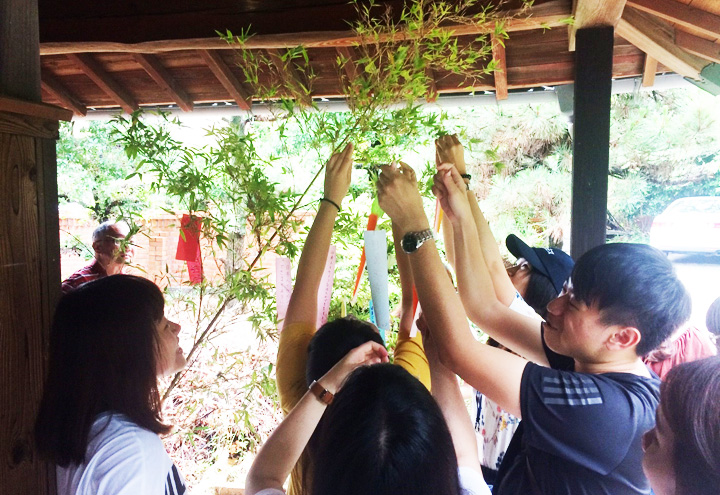 Experiencing "Tanabata"
---