NEWS
2015.06.30
Short-term international students from The University of Newcastle in Australia which has an academic exchange agreement with UBE KOSEN visited our school on June 29th.
This short-term exchange, 8 students from 19 to 23 years old including graduate students stayed in Ube from June 29th to July 8th. The purpose of this exchange was to interact to understand other cultures, but the students also observed some classes, visited some companies in Yamaguchi prefecture, and had academic presentations.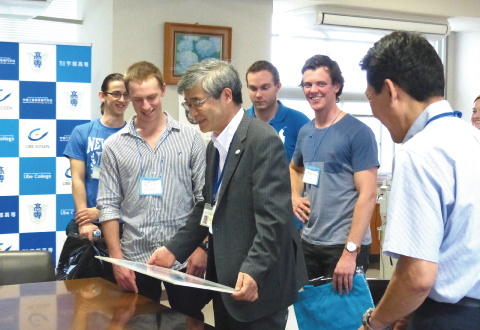 A photo panel was presented to UBE KOSEN by the short-term international students.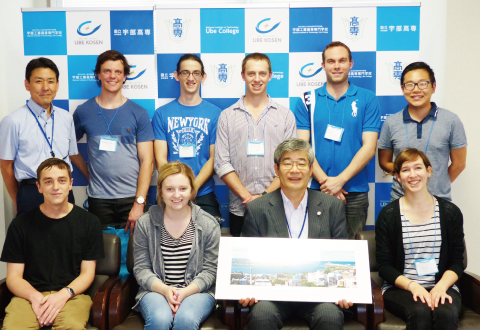 The group photo at the president's office
We had a welcome party at the school cafeteria on June 30th. The students of UBE KOSEN who studied abroad to The University of Newcastle this summer and the members of the student council joined the party. Also, the student teachers form National United University in Taiwan joined the party, too. The students from three countries enjoyed the meal and deepened their friendship.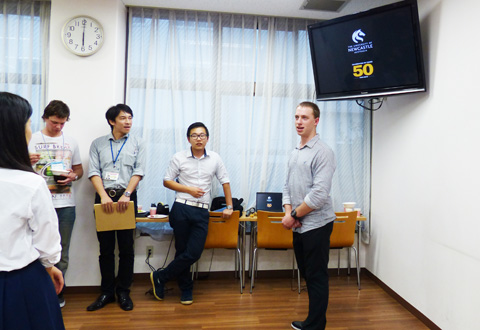 The students from The University of Newcastle introduced their school at the party.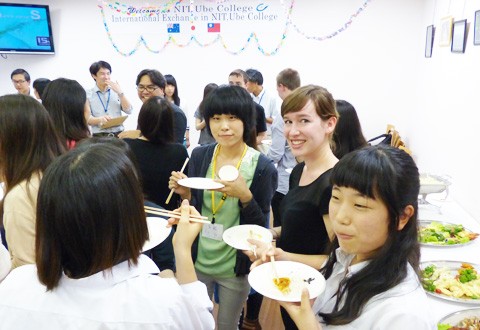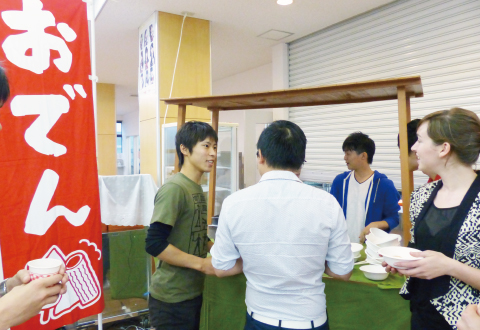 There was an Oden stand at the party.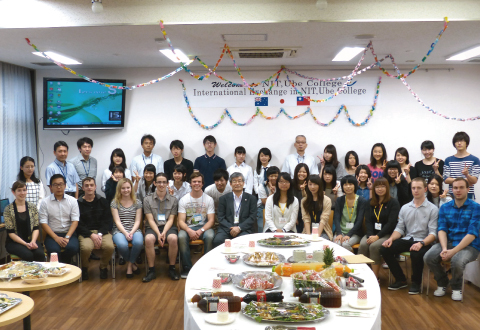 The group photo at the welcome party
---