NEWS
2015.07.19
For about a month from June 20th to July 19th, 4 students visited UBE KOSEN with a supervising teacher from National United University in Taiwan. National United University is a national university which UBE KOSEN has concluded an exchange agreement last year. We also accepted a visiting group of the students this May.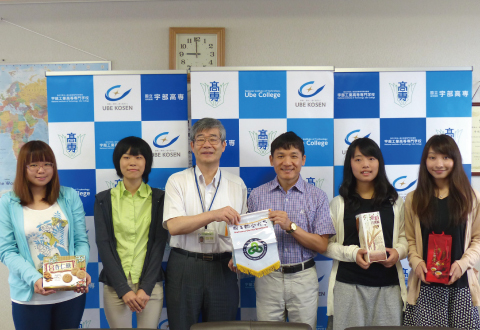 The 4 students who came this time participated in 4th and 5th grades Chinese classes, and practice-taught the classes. Not only Chinese classes, but they also participated in 4th grade English classes, P.E. classes, and Advanced Course's Japanese circumstance class. They deepened exchanges with the students of UBE KOSEN.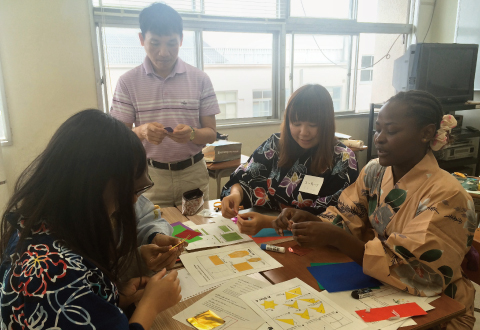 Interacting with long-term international students of UBE KOSEN
In addition, 18 students of UBE KOSEN visited National United University during this summer vacation. They were assigned to each laboratory and conducted some experiments and researches. The exchanges between two schools will be going stronger.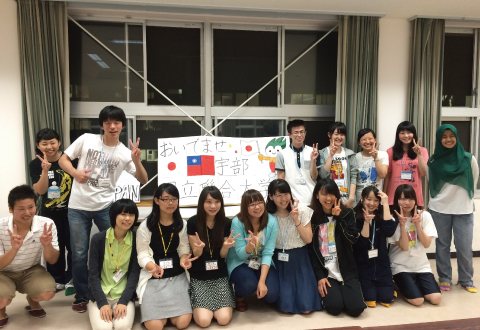 The welcome party at Hakucho Dormitory
---