NEWS
2015.11.07
From November 4th to November 7th, the Asian and Oceanian High School Students' Forum was held at some halls including Wakayama Prefectural Cultural Hall in Wakayama city. Miss. Maho Ueno and Miss. Airi Shintome who are 3rd grade students of the department of Chemical and Biological Engineering attended the forum. They gave presentations about environmental issues in English.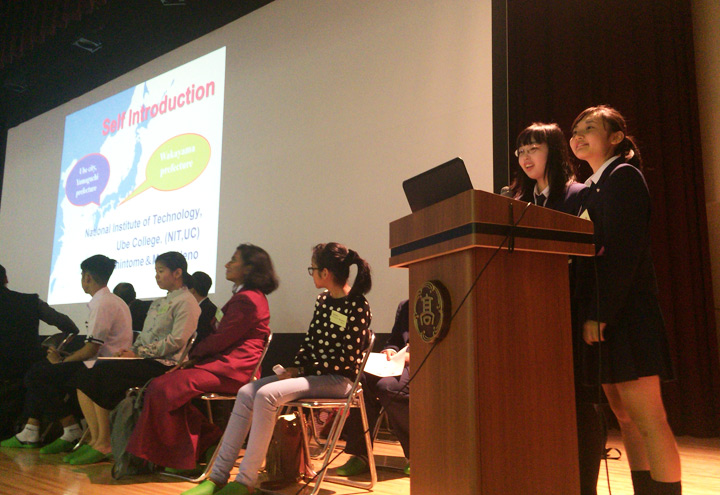 Presentations by Miss. Ueno and Miss. Shintome
The executive committee of Wakayama Prefecture and ERIA (Economic Research Institute for ASEAN and East Asia) organized the forum. The forum aimed to contribute to the development of human resources to lead our globalized international society. Also it aimed to develop the friendship and good will between Asia and Oceania.Including three managing schools such as Hidaka high school, high schools inside and outside Wakayama prefecture, and students from 21 countries of Asia and Oceania participated in the forum.The students gave presentations and discussed three global issues, disaster management, environmental issues and cultural and tourism exchanges in English.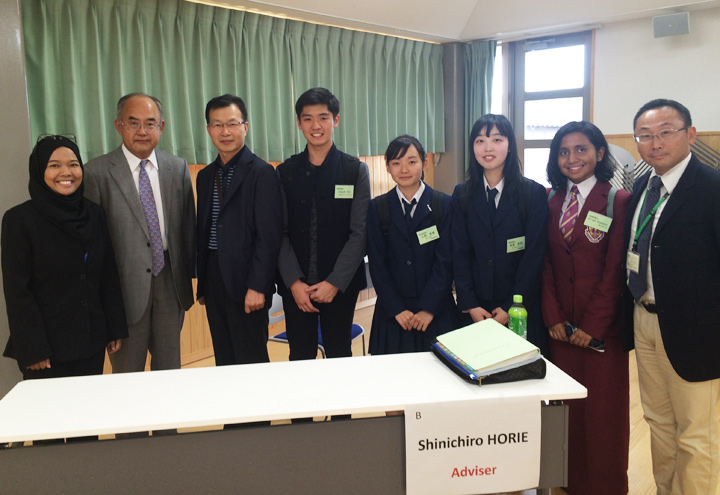 At a section meeting discussing environmental issues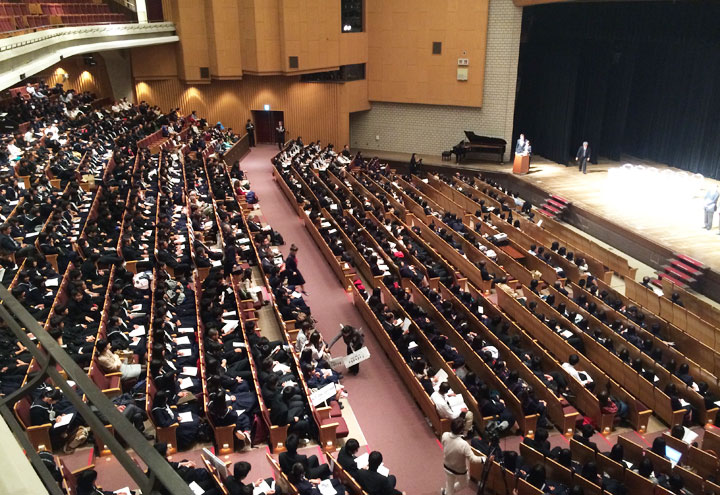 Wakayama Prefectural Cultural Hall stuffed with high school students in Wakayama prefecture
The two students from UBE KOSEN chose an environmental issue as their themes, and they introduced the history of dealing with air pollution in Ube city. They also reported the result of the experiment in Ube.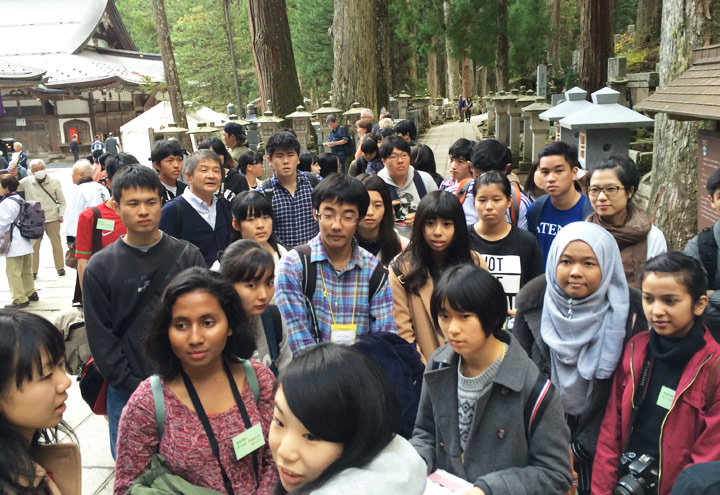 Visiting Okunoin of Mt. Koya-san
International students and Japanese students stayed together with the general family in Wakayama during the forum. They actively deepened international friendship in their private time.
---