NEWS
2019.02.06
We had a day trip for international students on Saturday, November 17th.
The purpose of this trip is that international students are able to understand Japanese history, culture and spirit. Also, we want them to get to know other international students and Japanese students. For these purposes, we have this trip every year.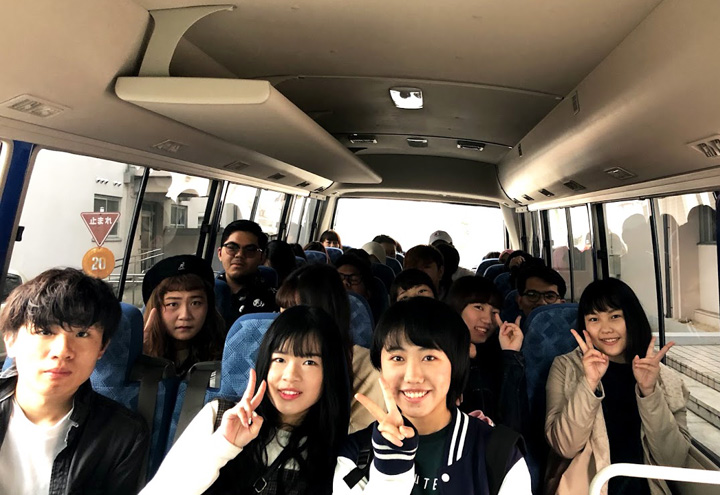 Heading out to Miyajima by school bus
Long term international students (Mongol, Malaysia), short term international students (Taiwan, Singapore) and Student Ambassadors joined the trip this year. Associate Prof. Tagawa (Department of Business Administration) took total of 28 students to Itsukushima Shrine in Miyajima.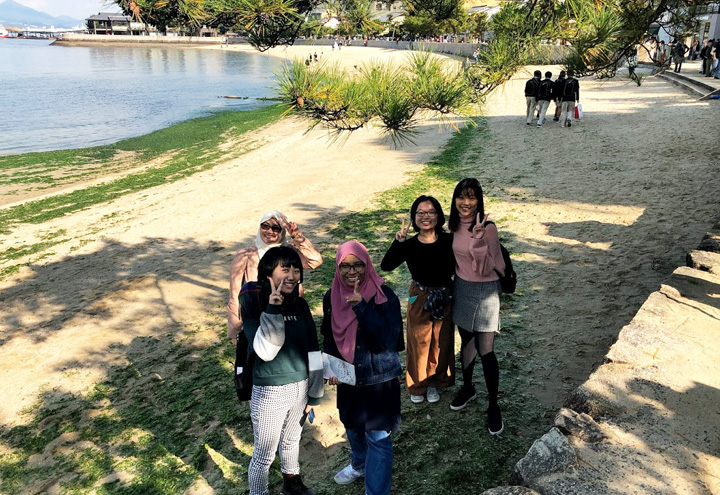 In Miyajima
Students were impressed by leaves changing colors and beauty of traditional buildings. They enjoyed tasting Okonomiyaki (Hiroshima famous food), baked oysters, eel-don and so on. It was a great day for them by experiencing Japanese culture and history.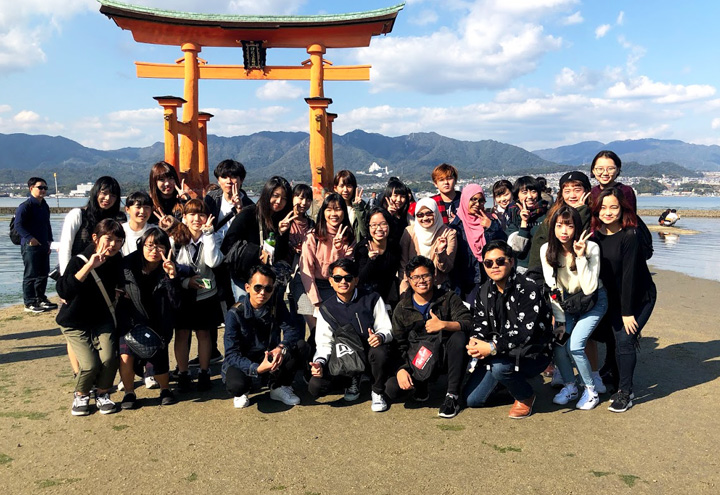 Group picture
---