NEWS
2019.01.29
There was a poster session at passage between Chemical and Biological Engineering building and General Education building after the classes on Thursday, November 1/ 2018.
71 students presented their accomplishment of International Training which was done during summer holiday.
Total of 86 students had international training (including language training) during the summer holiday. But some students (Advanced course students, participants of Tobitate! Study Abroad Japan) could not join the session. The session was done by two separate groups, first and second group. Breakdown was: 17 students at Singapore Polytechnic language course, 18 at The MARA University of Technology language course (Malaysia), 7 at University of New Castle language course (Australia), 2 at Ara Institute of Canterbury language course (New Zealand), 14 at Wenzao Ursuline University of Language, Chinese & diversity culture course (Taiwan), 5 at National United University (Taiwan), 3 at Nanyang Polytechnic (Singapore) and 5 at The MARA University of Technology.
Students who joined the training, and students who had not have overseas training experience but planned to join the training in the future and teachers visited the poster sessions. People were excited and enthusiastic.
Poster session with excitement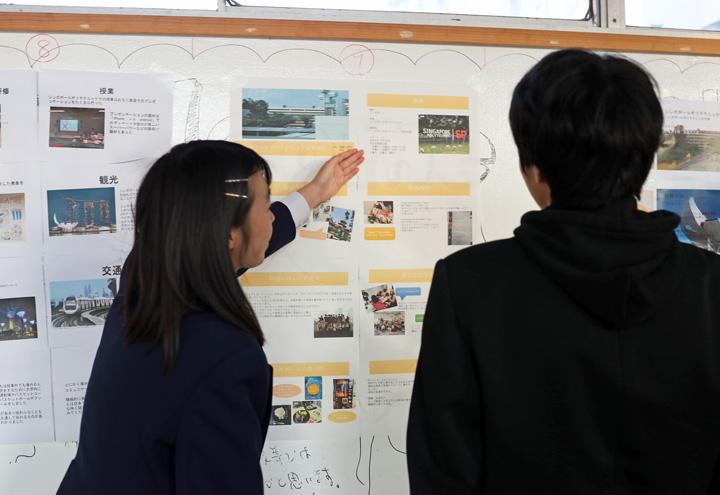 #1. Student presenting her poster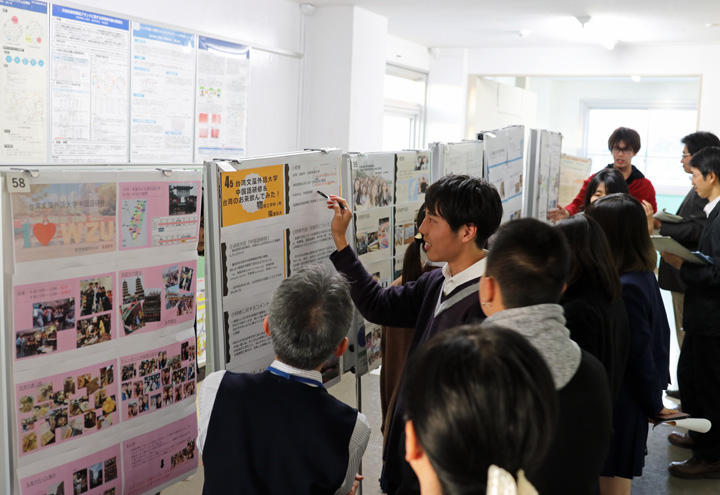 #2. Student presenting his poster
We are scheduled to have English Camp (only for 1st and 2nd year students) at Yeungjin College English Village and International Training (only for over 3rd year students) at Taiwan National United University. Our goal which is to send 100 students to overseas in a year will be achieved this fiscal year.
---