NEWS
2019.07.30
Kosen students and International students experienced Tanabata (Summer Star Festival) on Saturday, July 6th. We had the festival in an old traditional Japanese house which was built 120 years ago in Kusae, Ube city. This was our 4th year celebrating the festival with international students.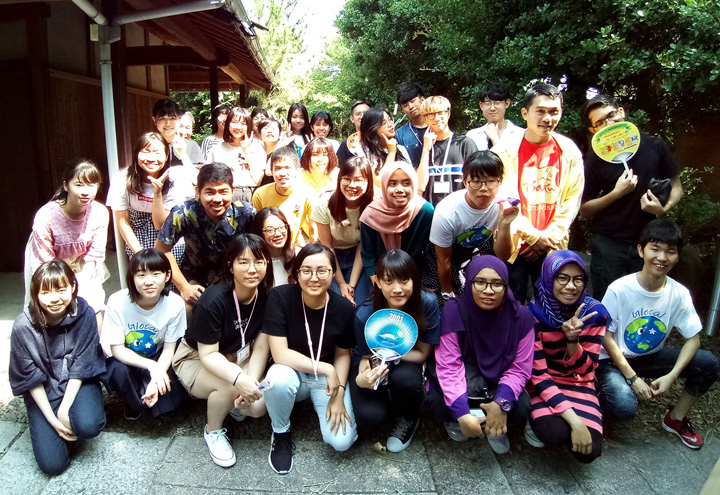 Group picture in the cozy courtyard of the old house
Nine students from Taiwan National United University and Wenzao Ursuline University of Languages, two students from Yeungjin University in Korea, four long-term international students from Malaysia and Mongolia, seven international students from Faculty of Engineering of Yamaguchi University, and ten Kosen students who actively involve international exchange activities.
After they toured in the low ceiling traditional Japanese house, they enjoyed tasting temaki sushi and hot dogs prepared by Kosen students. We also served food such as fish meat, halal chicken for Muslim students. It was a good opportunity to learn Halal food.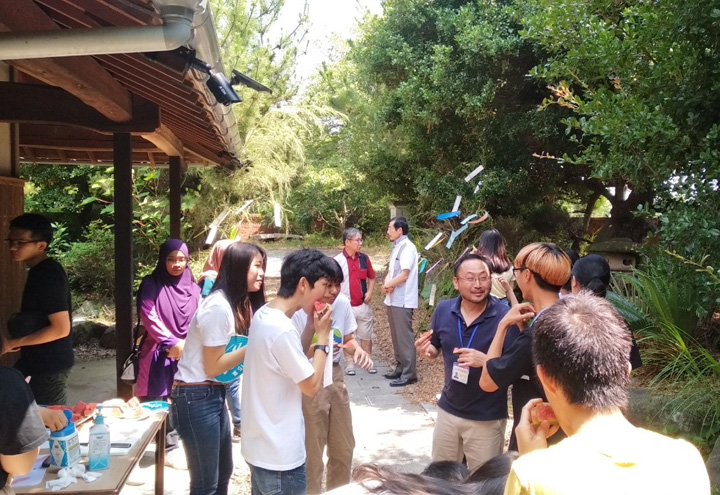 In the cozy courtyard
Nonprofit organization "One For All (OFA)" helped running the event in this year again. OFA activities are to make Ube city global and reuse old Japanese houses. OFA student's team "Glocal Journey"and Kosen students did such a great job in this event. After the meal, we enjoyed the traditional Tanabata activities like Watermelon smashing and hanging strip of paper called Tanzaku on trees. We learned that Taiwanese people did not have these.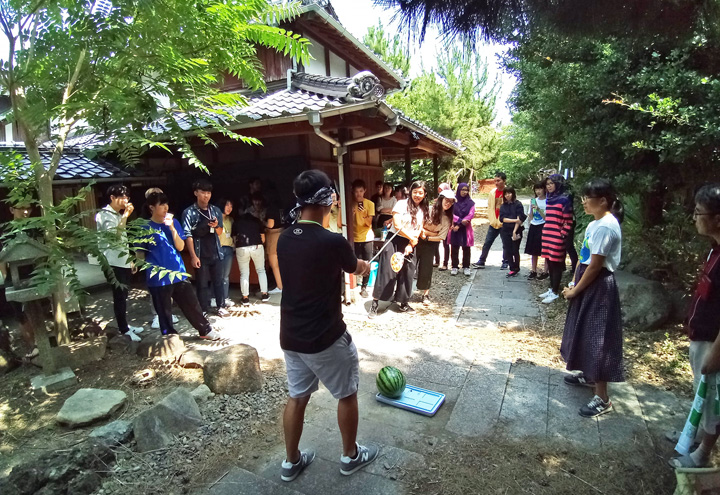 A international student trying to smash watermelon with his eyes covered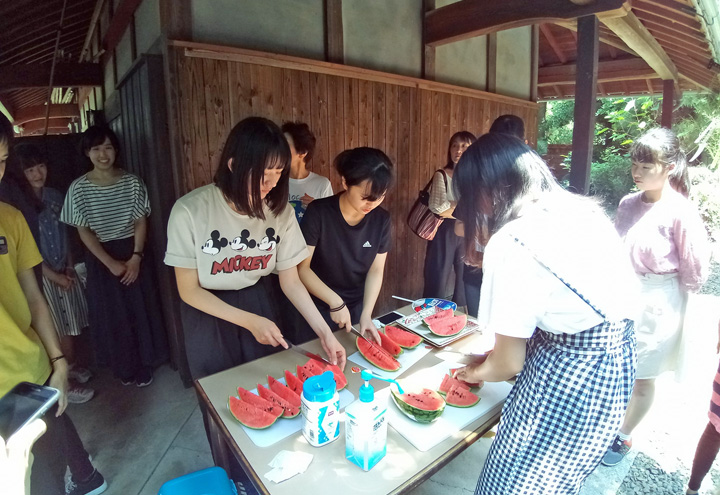 Students serving watermelon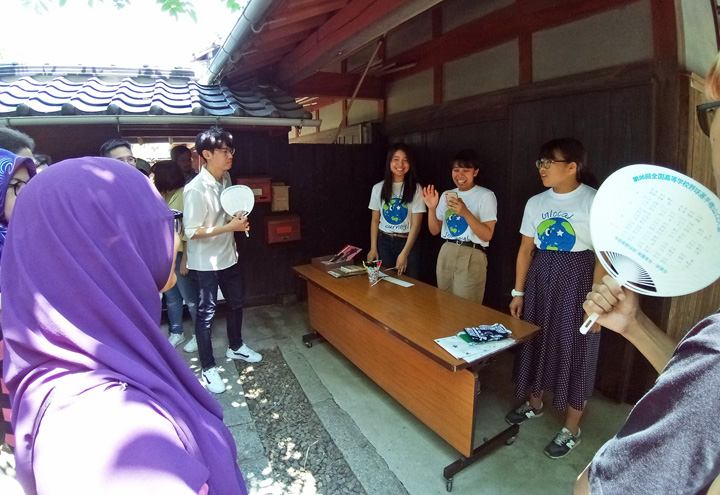 Kosen students explaining Tanabata in English
---