NEWS
2020.01.07
English training for Kosen faculties was done at Daegu Gyeongbuk English Village that Yeungjin University (Daegu city) runs for two weeks from Monday, September 16th to Friday, September 27th. And a total of five faculties joined the training one each from Yonago, Anan, Niihama, Yuge and Ube Kosen.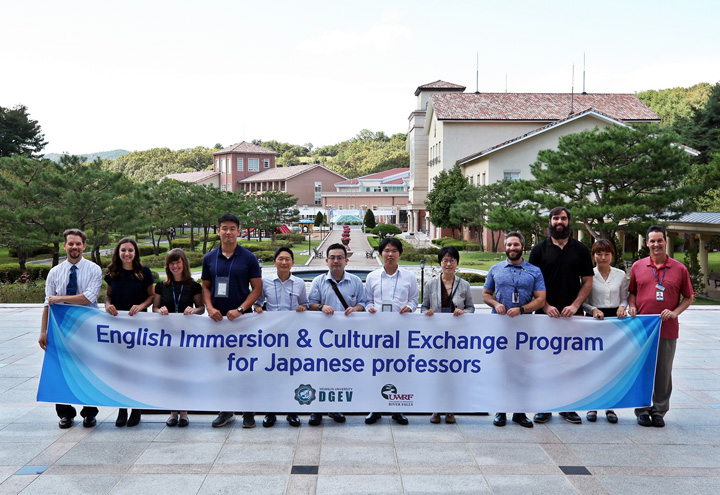 Group picture at the English Village
The English Village has about fifty native English speakers from the US, the UK, Canada, and South Africa. All of them have a TESOL (Teaching English to Speakers of Other Languages) certificate obtained from the University of Wisconsin River Falls.
A program of TEE (Teaching English in English) for the teachers of secondary schools in North Gyeongsang Province was re-arranged for this training. The purpose of this training was that our faculties gain skills to provide professional education in English. They learned class planning, class skills, communication, and the like based on active-learning. Also, there were classes to clarify and improve four skills in listening, reading, speaking, and writing during the training and many other practical classes such as understanding different cultures (cultures of teacher's country), cooking, so that they were able to learn English expressions.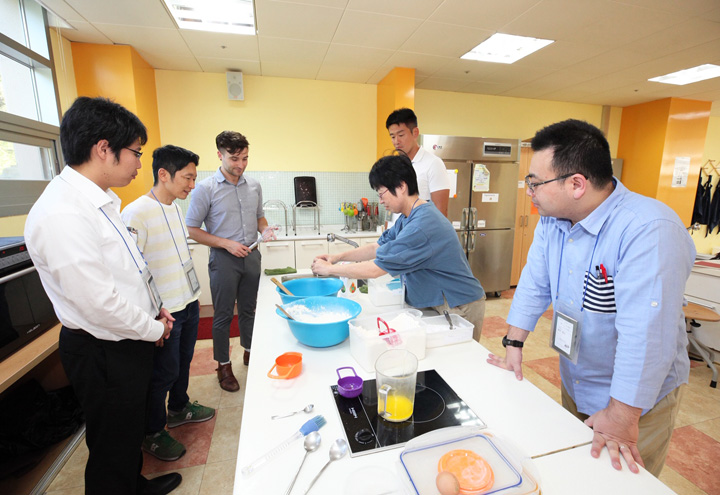 During the training #1
During the training #2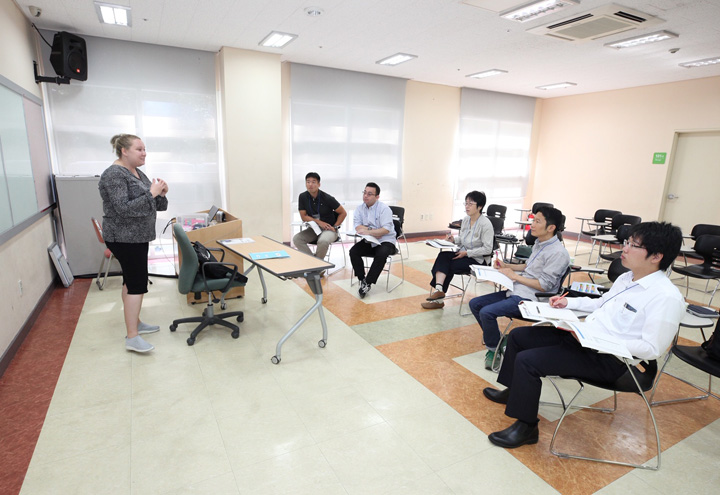 During the training #3
They used English all the time because they had many opportunities to talk to native English teachers like at breakfast, lunch, and dinner, and on days off as well as regular classes. In the second week of the training, they gave specialized lectures to native English teachers in English as a final presentation.
This was the second time English training for our faculties following Ube Kosen did the first time last year. They had a productive time because they gained skills to provide professional education in English. We expect they will be able to use the skills they obtained in future classes.
---