NEWS
2019.12.06
Seventy-nine students who had international training during the summer holiday made a poster presentation of the international training achievement report at the open space in the corridor between the Department of Chemical and Biological Engineering building and the General Education building after the school on October 31st.
Ninety students combining of regular course and advanced course had international training by using our international training program and TOBITATE study abroad initiative program in this summer holiday. The training countries were eight such as Singapore, Malaysia, Taiwan, Australia, Korea, the UK, Indonesia, and the Philippines. Seventy-nine students except the advanced course students separated into two groups and made the poster presentation.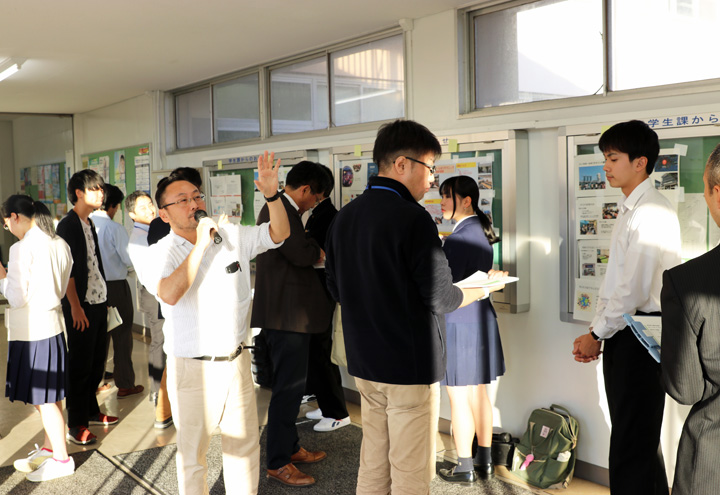 Prof. Hatamura, head of the international exchange office, gave a short speech at the beginning of the presentation
Each student made the five minutes of poster presentation three times. The venue was very enthusiastic because there were many participants not only the students who joined the training but teachers and students who would plan to join the international training in the future.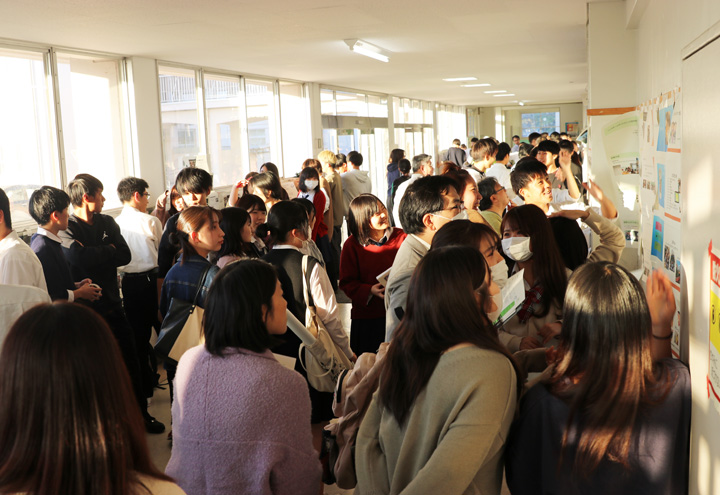 Enthusiastic presentation venue
We will have international training at National United University in Taiwan and English training at Yeungjin University in Korea in this spring break. We hope many students will participate.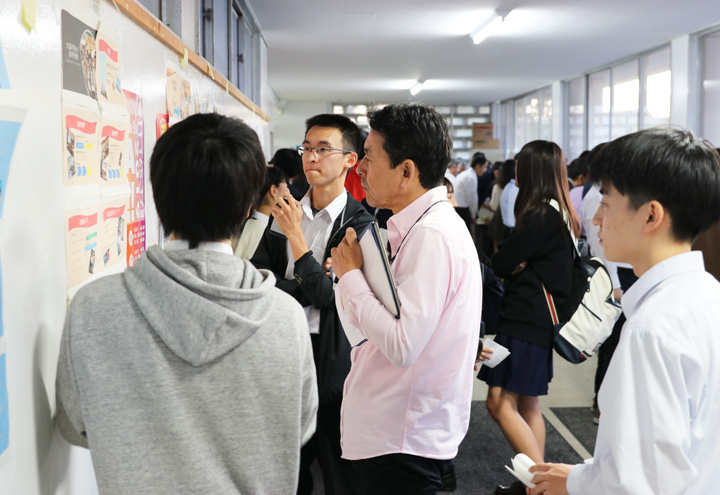 Students reporting the achievement #1
| | |
| --- | --- |
| Students reporting the achievement #2 | Students reporting the achievement #3 |
| | |
| --- | --- |
| Students reporting the achievement #4 | Students reporting the achievement #5 |
---