NEWS
2019.12.09
Three students from Taiwan Wenzao Ursuline University of Languages (Kaohsiung city) and Singapore Nanyang Polytechnic which signed a MOU with Ube Kosen have been in training at our school.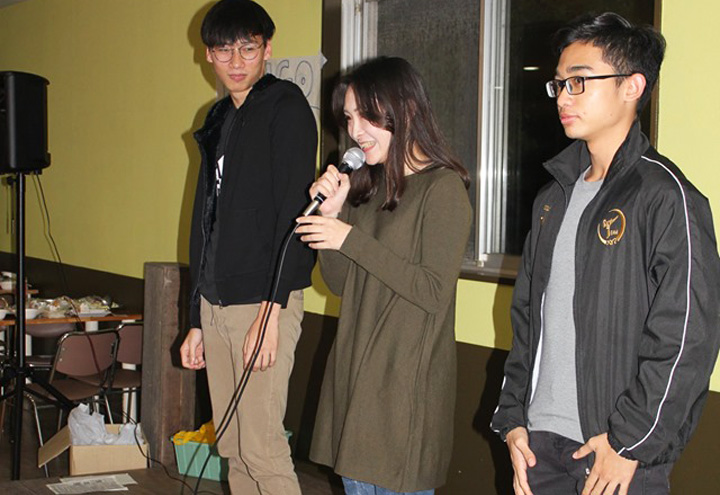 Introducing themselves at our dormitory
Three students are Ms. Yu-Ting Huang (Tiffany) from Wenzao Ursuline University of Languages, Mr. Muhammad Mifdhal Bin Jasini (Mif) and Mr. Teo Hong Zheng from Singapore Nanyang Polytechnic, and they will have training for about three months from October to end of December at our school.
| | |
| --- | --- |
| Tea Ceremony experiences with Tea Ceremony Club members | From front: Mif, Hong Zheng, and Tiffany |
Tiffany will join our English classes, seminars at the Department of Business Administration, and Homeroom activities, also she will teach English at Kawakami elementary school in Ube city as a practicum student every week.
Mif and Hong Zheng will perform experiments/ practices at their respective specialized office. Mif will be in the office of Prof. Kenji Sugimoto of the Department of Chemical and Biological Engineering, and Hong Zheng will be in the office of Prof. Minoru Goto of the Department of Mechanical Engineering. The professors will give them assignments each and the international students will perform practices with Japanese students together.
During their stay, the three students will participate in international exchange activities at the school and the dormitory, and will interact with our students extensively.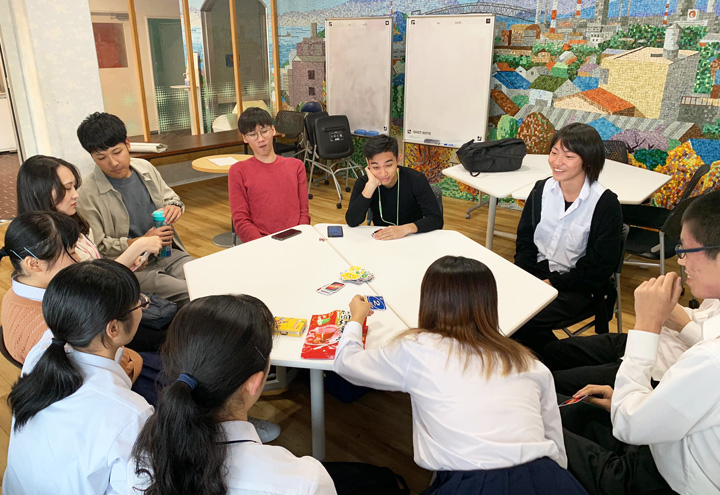 Playing cards game at Ni-Halo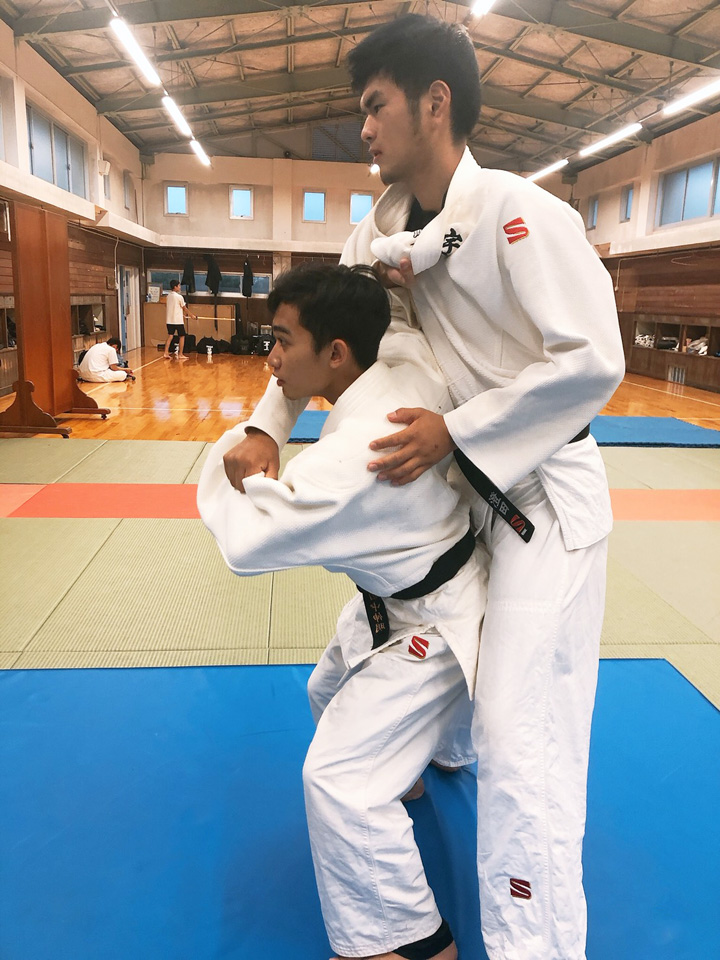 Experiencing Judo at Judo Club
Messages from short-term students
Ms. Yu-Ting Huang (Tiffany)
My name is Tiffany, and I come from Taiwan. This is my first time to have an internship in Japan. I enjoy singing and drawing during my leisure time. In the period of my university, I have participated in many different kinds of English activities, like telling foreign stories in library, being the volunteer to teach English in elementary school, and publishing my own English picture book.
The reason why I attend the internship is that I hope I can enhance my ability to arrange the course and design the activities in the school, and I wish that I can learn some Japanese during this semester. Besides, I am also willing to have the basic knowledge to communicate with not only my students but also my colleagues. And the most important is that I wish I can learn how to live independently without my family and my friends in Japan. After finishing this internship, I can become braver than before, and I can know how to handle everything when facing troubles in the future.
Mr. Muhammad Mifdhal Bin Jasini (Mif)
My name is Mifdhal, I am a student from Nanyang Polytechnic in Singapore. I am a student athlete and did Silat as my sport. I enjoy nature and will sometimes walk around the park to relax during my free time. I idolise Arnold Schwarzenegger for his determination and commitment to his set goals. The reason I chose to attend this internship program is to challenge myself to work with people from an entirely different culture of my own. In this internship program I chose a different research project than my specialisation to obtain different skillsets that I may use back in Singapore.
Mr. Teo Hong Zheng
My name is Hong Zheng and I am studying at Nanyang Polytechnic in Singapore. I am glad to be given an opportunity to come and learn more about the Japanese culture and language. I'm excited to try many different Japanese cuisines and various events in school to bring back the experiences and share it around with my friends and family. I also came with the intention to bring back ideas to help improve our society. I am here on my internship to widen my knowledge on various engineering subjects since the project I am doing here differs from my project in Singapore.
---