NEWS
2020.02.26
Ministry of Industry and Trade of Vietnam (MOIT) held a round table meeting in Hanoi on Thursday, December 12/ 2019. This meeting was organized by MOIT which had been promoting the Kosen Education, and we exchanged opinions on past achievements and future plans.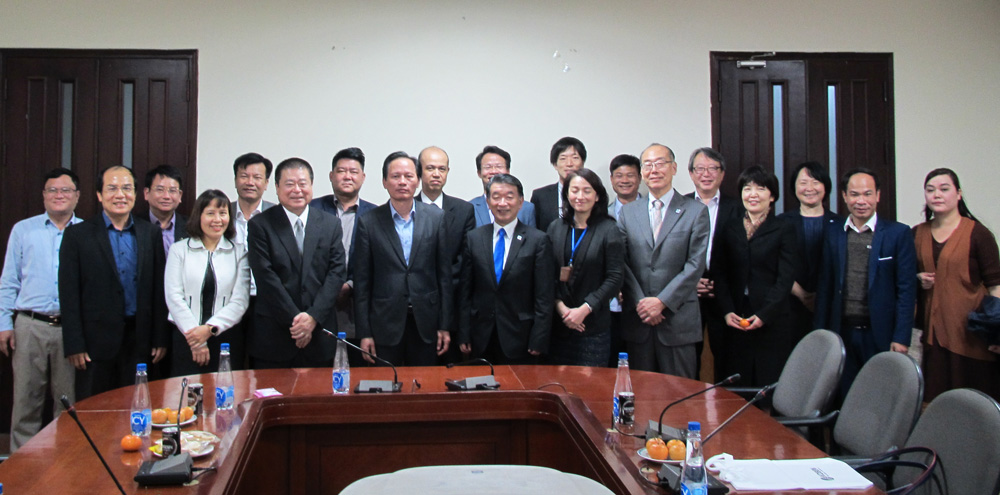 Participants of the round table meeting
Participants of the meeting were some presidents, vice presidents, and teachers who were involved the project from three colleges under MOIT which promoted the Kosen Education, Japanese embassy in Vietnam, JETRO Hanoi office, JICA Vietnam office, Kosen staff, and vice president Hitaka, coordinator Kakinuma from Ube Kosen.
Hue Industrial College had already started the Kosen Course last September and currently, eighteen students have been learning in the course.
One of the features of this project is career education such as company visits in the first year of the course by collaborating with Japanese companies in Vietnam and Vietnamese companies. It was a networking opportunity as we asked cooperation to JETRO Hanoi office and the like.
President of Hue Industrial College told plans such as seminars participated by Japanese companies.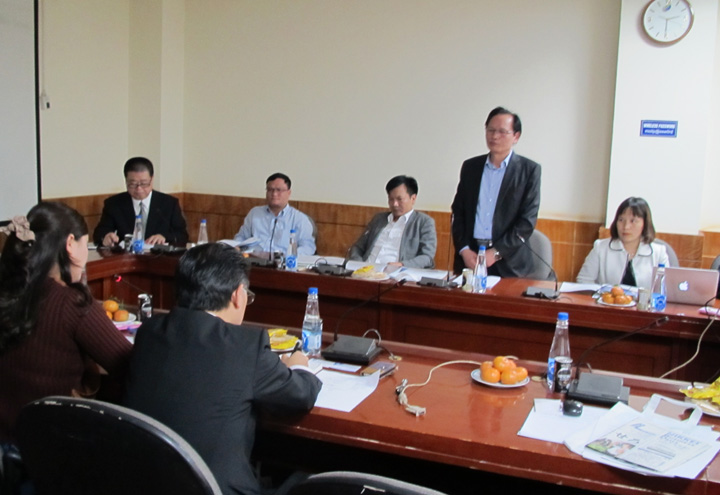 Deputy director of HR was willing to promote the project more in the future as there was a lot of learning and stimulation for Vietnamese teachers by having training in Japan, and he also wanted to try many things in Vietnam.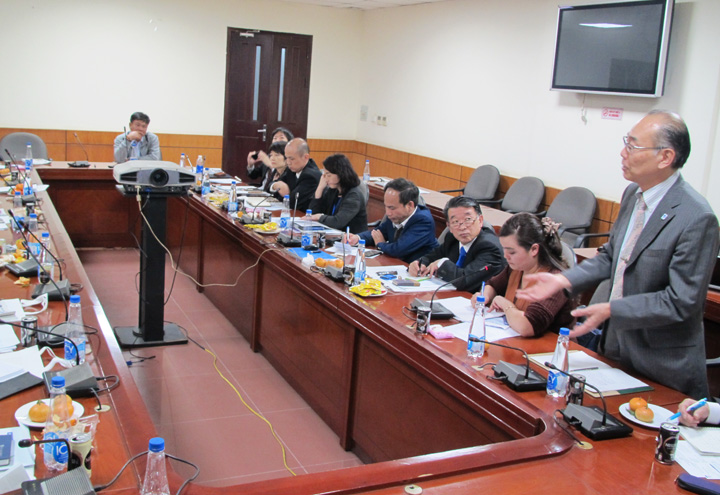 Vice president Hitaka said he wanted to make a collaboration system for the education support with Japanese embassy, JETRO, and JICA, not only Kosen.
It is scheduled to start a three-year course and a five-year course at two colleges in 2020, and the curriculum will be more sophisticated.
---