NEWS
2020.02.26
Kosen Course students (twenty-one students), faculties and staff (seven people) of Hue Industrial College visited VIET HOA ELECTRONIC factory (an affiliated company of Murata Manufacturing Co., Ltd.) in Da Nang city on December 27, 2019.
Prof. Sato, Associate Prof. Tran (Tsuruoka Kosen), Mr. Suzuki (facilitator, Head office of Kosen), Prof. Tokoro and Kato (Gifu Kosen), and Prof. Nakano (Ube Kosen) accompanied for a career education training of Kosen Course students, faculties and staff.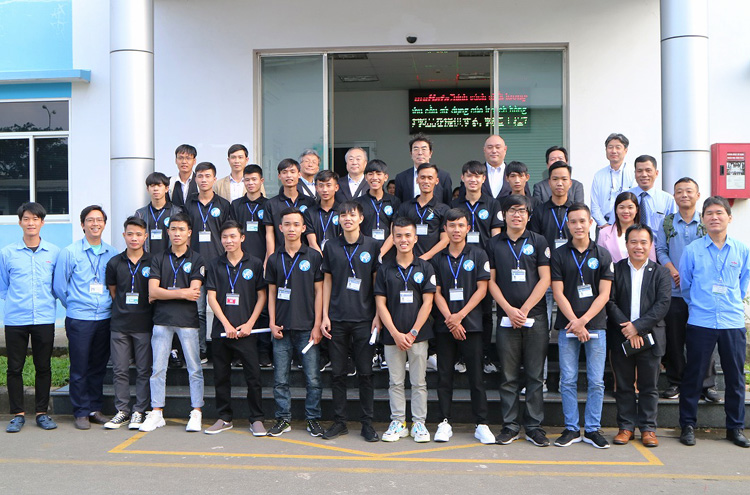 Group picture (at VIET HOA ELECTRONIC)
HR representative of VIET HOA ELECTRONIC explained the company prior to the factory tour and their employees (four employees) who graduated from Hue Industrial College told their job descriptions and impression of the company after they started to work. After the briefing, they separated into three groups and went to see the factory. It was the first Japanese company visit for the students so that they were very interested in checking the factory.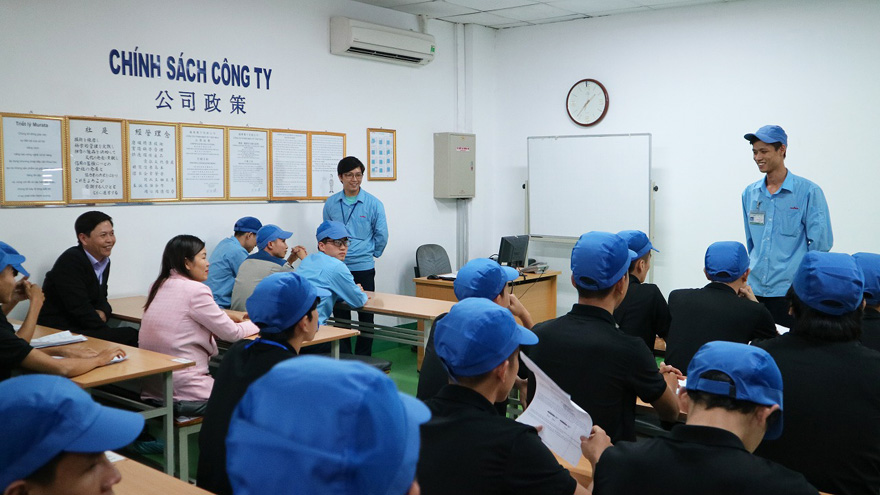 Employees graduated from Hue Industrial College explained their jobs.
National TV broadcast VTV8 which covers the middle area of Vietnam accompanied the factory visit and they broadcasted the visit.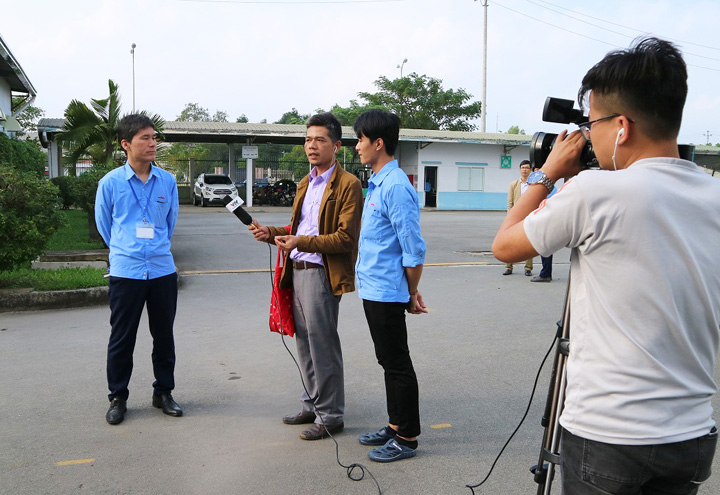 VTV8 interviewing the factory staff
We will continue to provide career education for Kosen Course of Hue Industrial College by collaborating with Japanese companies in the future as well.
---