NEWS
2020.01.20
Three students from Singapore Nanyang Polytechnic and Taiwan Wenzao Ursuline University of Languages had been in training since October at Ube Kosen presented their study achievements on Thursday, December 19th.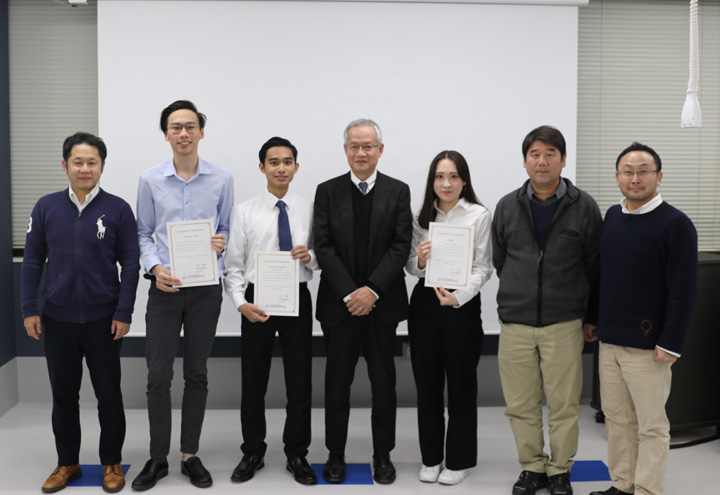 Picture taken for memory with their supervisor teachers
(from left, Prof. Sugimoto, Hong Zheng, Mif, President Yamakawa, Tiffany, Prof. Goto, Prof. Hatamura)
Two students from Nanyang Polytechnic were Hong Zheng and Mif, and they conducted experiments/ practices in the office of Prof. Goto of the Department of Mechanical Engineering and in the office of Prof. Sugimoto of the Department of Chemical and Biological Engineering. And Tiffany from the Department of Foreign Languages Education of Wenzao Ursuline University of Languages participated in as an instructor for English classes and seminars at the Department of Business Administration at Ube Kosen, also participated in homeroom classes of the first year students, had training as an English ELT at Kawakami elementary school in Ube city as well.
| | |
| --- | --- |
| SA(Student Ambassador) as moderators at the presentation for achievement | At presentation for achievement #1 |
| | |
| --- | --- |
| At presentation for achievement #2 | At presentation for achievement #3 |
During their stay, they joined extracurricular activities and international exchange activities after school and the weekends, and they also communicated with local people and students from other schools. We wish they will stay in touch with people they met in Ube even after they go back to their home.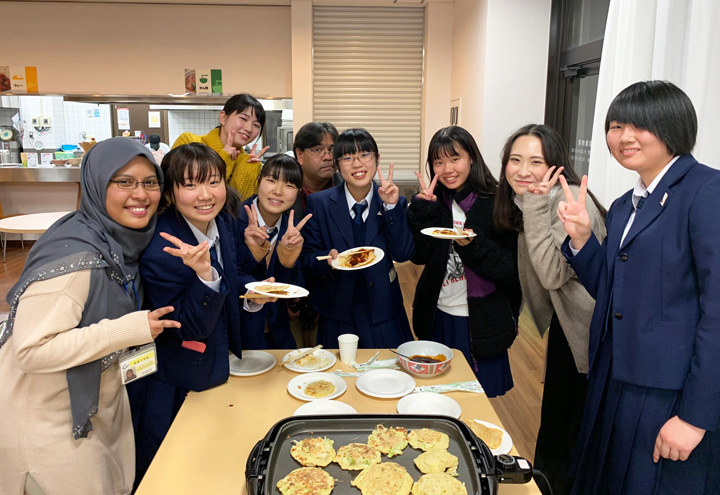 At the farewell party
Message from short-term international students
Teo Hong Zheng
I am thankful and grateful for the opportunity I was given to have went to Kosen. I got to learn so much about the Japanese culture and a whole new topic of studies. I am glad that the students and teachers in Kosen are so kind and always there to lend a helping hand. They made the 3 months of my stay enjoyable and unforgettable.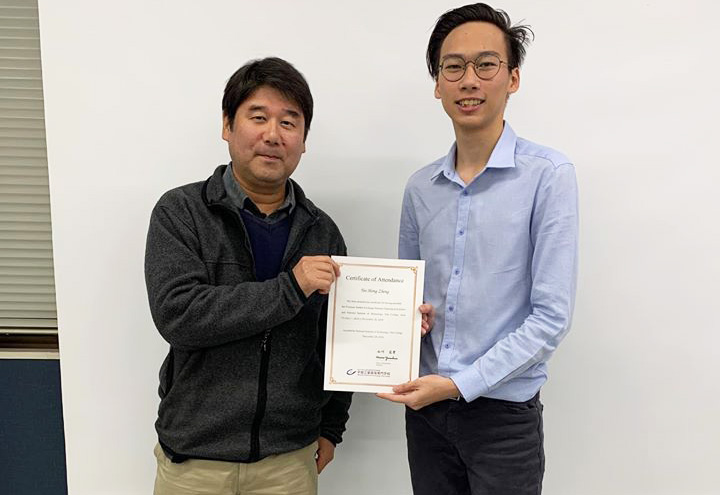 Muhammad Mifdhal Bin Jasini
My time in Ube Kosen was a wonderous one, I've learnt many new techniques relating to my chemical engineering studies, the Japanese culture and even made quite a few friends in there. I'm grateful to my supervisors and labmates for guiding me with my projects. The biggest challenge I've faced is finding out what I'm able to consume due to my religion, but it is tackled via the help of some international and Japanese students. I would like to thank the people who supported me throughout this programme and made the three months there a memorable one.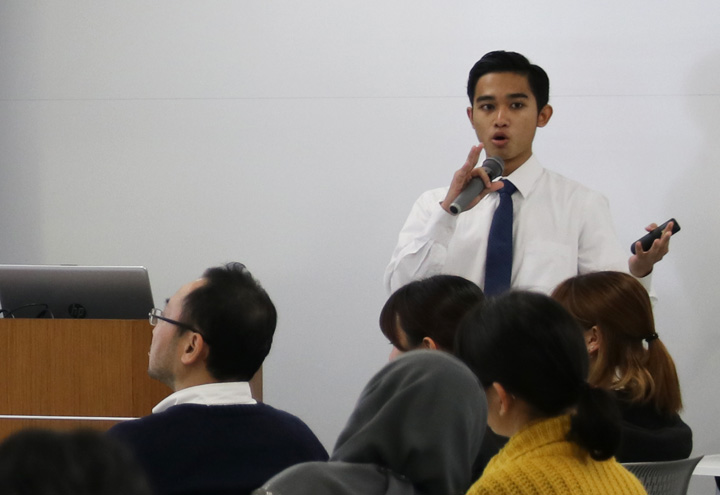 Yu-Ting Huang
I am glad that I can come to Japan to have an internship. I appreciate not only Ube Kosen but also Kawakami elementary school provides me a nice learning and teaching environment. In these three months, I did my best to communicate with people and design the lessons, I think my teaching skill is getting better and better. What's important is that I become more independent than before, and finished all different kind of tasks by myself. Besides, I also made a lot of friends from different countries, it was a special experience for me. In a nutshell, thanks everyone for taking good care of me, I will not forget everything that happened in Japan.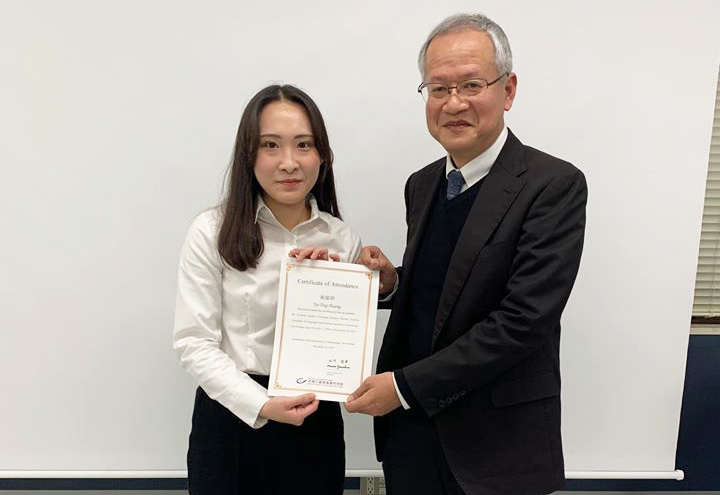 ---