NEWS
2023.01.16
Associate professor (specially appointed) Akemi Yamada and Professor (contracted) Akira Sugiyama from Tsuyama Kosen came to Ube Kosen and they conducted an "intensive Japanese course" for our long-term international students from Friday, November 11, 2022 to Monday, November 14, 2022.
Associate professor Yamada and Professor Sugiyama are involved with long-term international students who study at Kosen in Chugoku/Shikoku area and they teach Japanese as well as support their school life. We had the intensive Japanese course last year and this was the second time.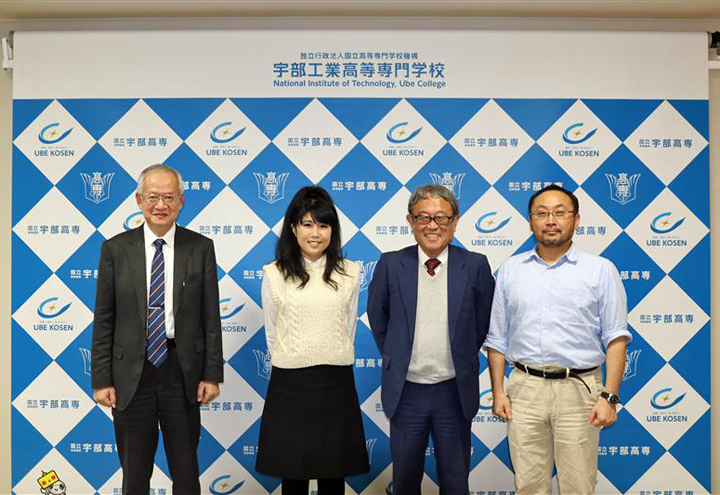 Meeting in the president office
On the first day, President Yamakawa and Academic affairs director Senba had a meeting with Associate Professor Yamada and Professor Sugiyama. Then, the head of International Exchange Office Hatamura introduced some international exchange activities held at Ube Kosen which our long-term international students joined. Tsuyama Kosen has a similar activity as our "after-school English conversation activity" in which a long-term international student teaches as a tutor, so Associate Professor Yamada made an interview survey to Assistant Professor (specially appointed) Siti who was in charge.
| | |
| --- | --- |
| International students are guiding Associate Professor Yamada at Kosen Festival. | After an interview made by Associate Professor Yamada |
On the second day, Two 3rd-year long-term international students had an interview survey about life in Japan, and so on. In the afternoon, two 4th-year international students who joined the intensive Japanese course last year gave a tour of Kosen festival, so that they practically learned Japanese. It seemed like an opportunity for Associate professor Yamada and Professor Sugiyama to know the progress over a year by seeing how much their Japanese had improved.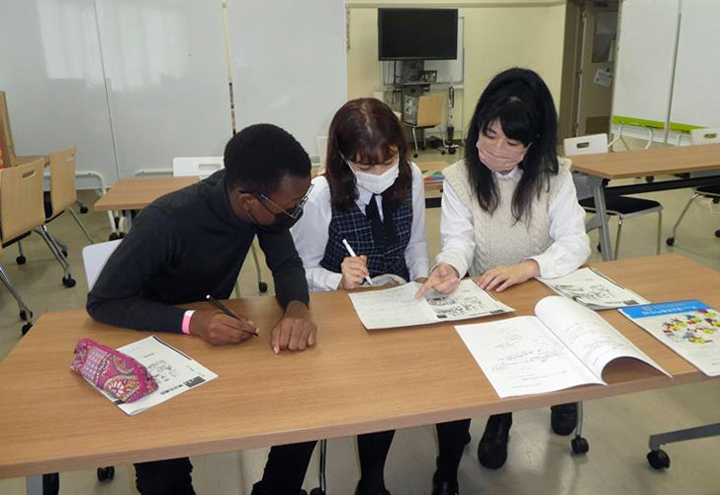 Associate Professor Yamada is teaching Japanese to international students.
On the third and fourth days, the Japanese course was provided to 3rd-year international students. These international students seemed to have a new Japanese learning opportunity.
---