NEWS
2019.03.06
Kosen Chugoku & Shikoku district members visited Yeungjin University in Daegu, Korea from December 19/ 2019 to December 21/ 2019.
Total of 9 faculty members and 1 staff from 8 different Kosen (Ube, Tsuyama, Oshima, Hiroshima, Kure, Matsue, Yonago and Yuge) visited the university. All of them involves in international exchange activities at each respective school.
On the first day, they visited English village (located next to the second campus) and had a tour of the building and classes.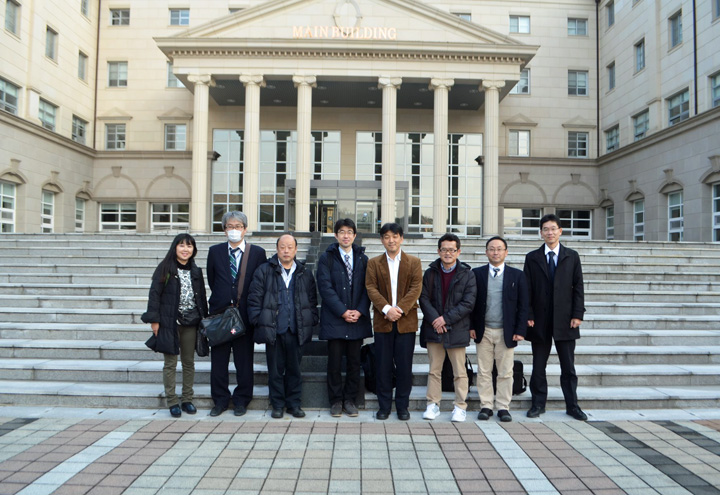 Main building of English Village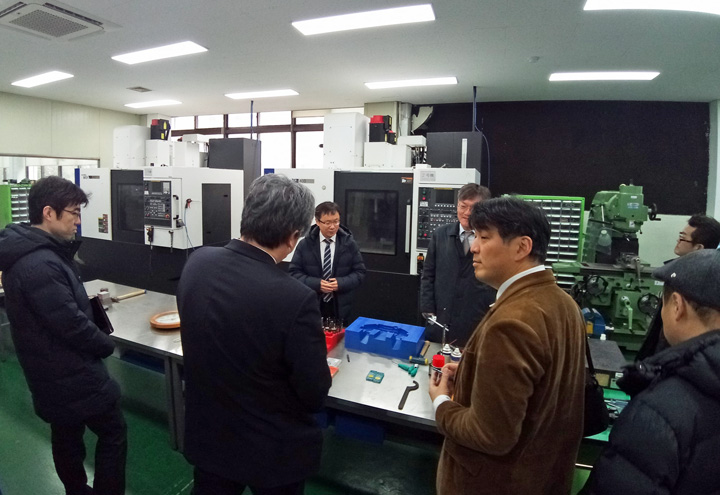 Visited laboratory of Mechanical Department
They visited the university first campus, Daegu city hall and Daegu National Industrial Park on the second day.
They discussed future exchange plans in detail with Yeungjin University members on the last day.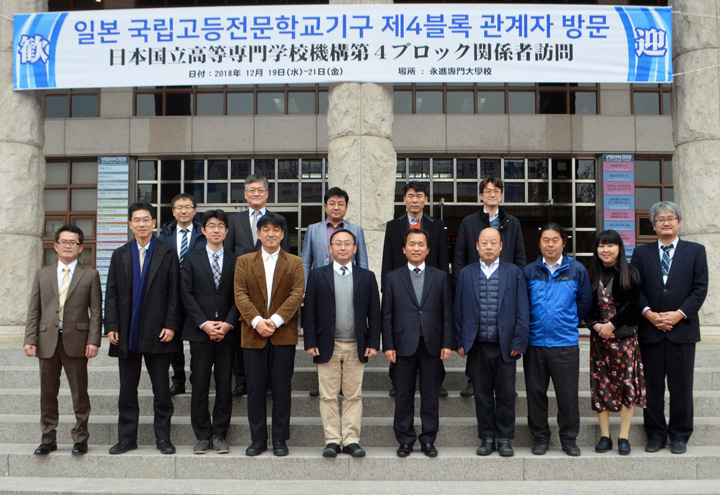 Group picture at the front of first campus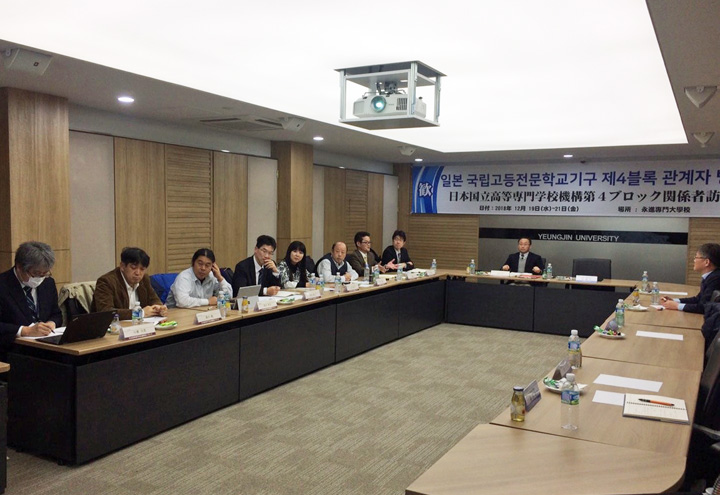 Meeting
Ube Kosen signed MOU with Yeungjin University in November 2016. Since then, we have faculty members and students exchange every year. We plan to expand this exchange activity to other Kosen in Chugoku & Shikoku district. As the first step, we will have an English camp for students of Chugoku & Shikoku district at Yeungjin English Village in spring break from March 11 to March 23.
---