NEWS
2019.03.06
Professor Youngchul Jung from school of Computer Information of Yeungjin College gave some lectures in his specialty at Department of Business Administration, Ube Kosen for 3 days from Tuesday, January 8th to Thursday, January 10th.
The topic of lecture was "Cloud Computing with Fourth Industrial Revolution" which was about information field and he gave the lecture at each classroom of 3rd year students, 4th year students, 5th year students and advanced course students. Approximately 140 students took the lecture for the 3 days.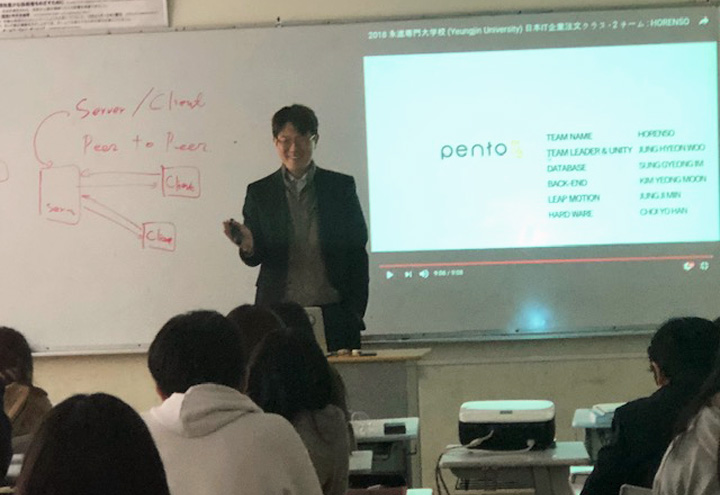 During the lecture #1
During the lecture #2
Professor Jung studied at a university and worked for Intel in United States. As he used simple English in his lecture, our students were interested and some students even asked questions in English.
He also gave a lecture about Korean culture to our 1st and 2nd year students at Department of Business Administration and also at dormitory study session. Professor Jung introduced "spring English training" and "summer academic training" provided by Yuengjin College which we singed MOU with. Many students seemed to be attracted by these trainings.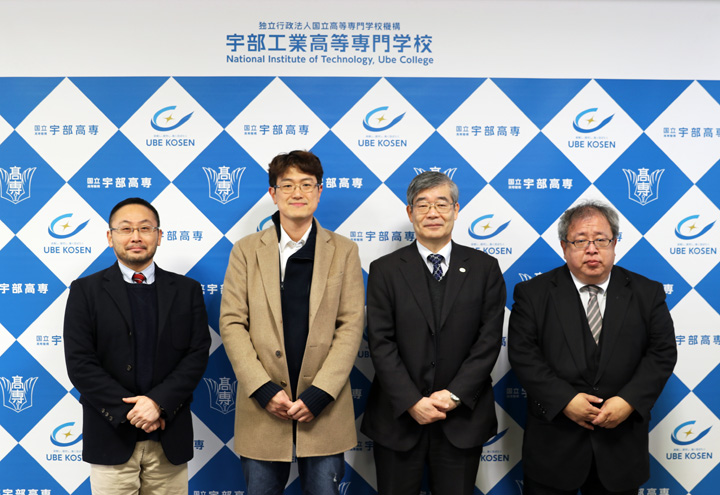 At our President Office
---