NEWS
2019.04.01
We had a day trip for international students on Saturday, January 26.
This trip is held every year for international students to understand Japanese history, culture, spirit and life-style, also we want them to get closer with other international students and their tutors.
Total of 19 people of international students and tutors went to Kumamoto city, Kumamoto prefecture with assistant prof. Nomoto from Dep. Chemical and Biological Engineering.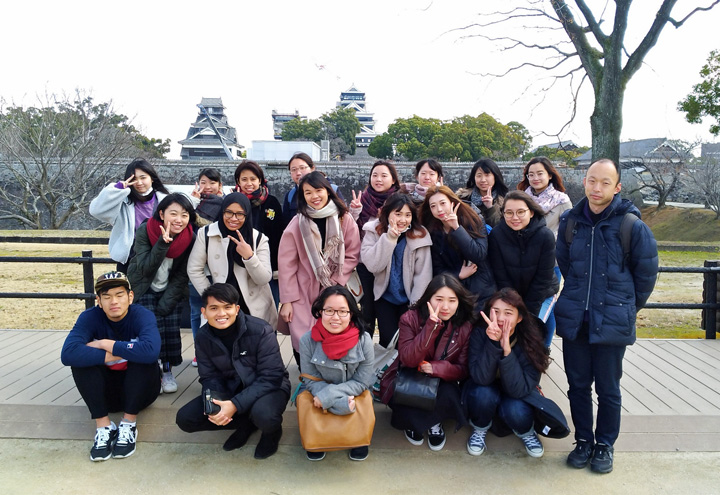 Group picture
We went to Kumamoto castle first, and then moved to Sakuranobaba Josaien, Kumamoto castle museum.
As Kumamote castle was under construction, we were allowed to see some limited area. But it was rare opportunity to see the restoration process. We then visited Suizenji Jozuen and felt Japanese culture.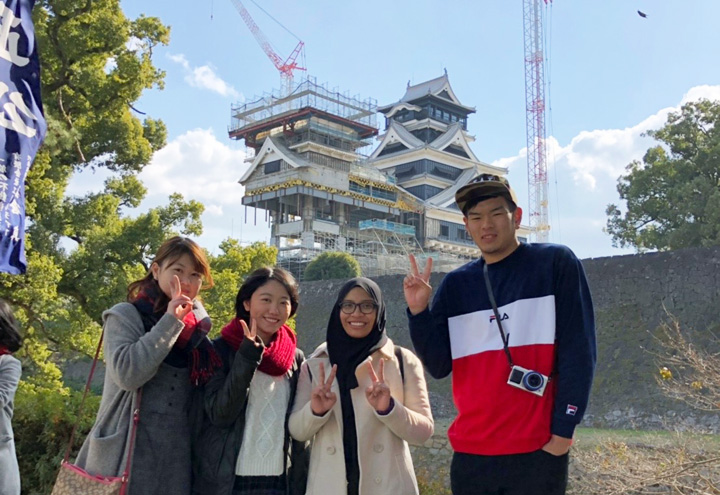 Castle tower under restoration
Participants seemed to have had quality time as they could understand Japanese culture more through this experiments.
---