NEWS
2019.05.15
President Choi Jae Young of Yeungjin University visited Ube Kosen and reunited with President Mitani of Ube Kosen on Tuesday, February 19th.
President Choi Jae Young and President Mitani first met in January 2016 when President Mitani visited Yeungjin University for a tour of academic partner. At that time, President Mitani invited President Choi Jae Young to Ube Kosen and he finally made to visit us in this year.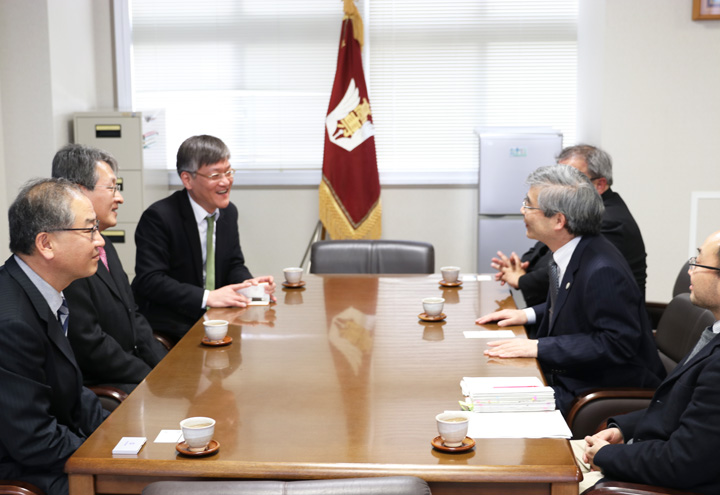 In the office of President Mitani
We signed MOU in July 2017 and had a ceremony in November at Ube Kosen. As exchange activities, we first accepted students from Department of Mechanical, Yeungjin University in January 2017 and we had English training at Daegu Gyeongbuk English Village. We have been having exchange activities since then.
Our faculties had English training at Daegu Gyeongbuk English Village in last August. And we have a plan to start a special class for faculties exchange purpose (in January at Ube Kosen and in March at Yeungjin University). We also organized English training for students in March this year. We are planned to have research level exchanges as well in the future. It is expected more exchange activities between two schools.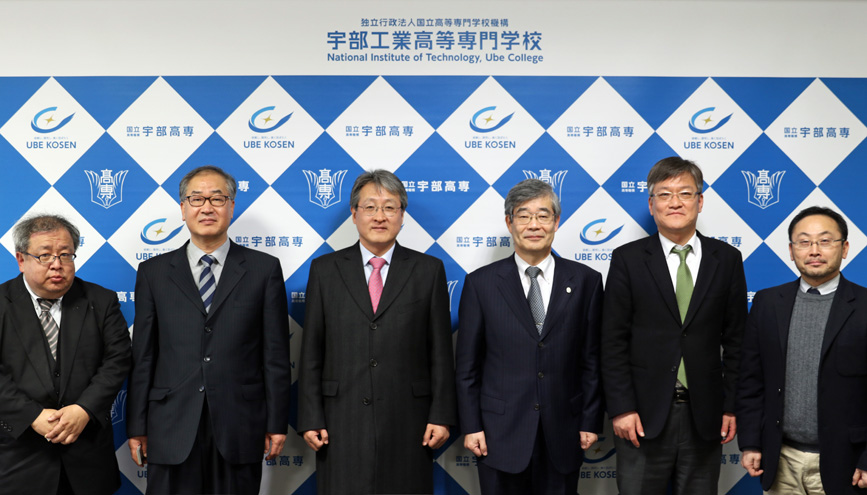 Group picture
---