NEWS
2019.05.15
Ms. CHEN YING-CHI (Nickname: Lily) and Ms. LIN TING-YU (Nickname: Lydia) from Wenzao Ursuline University of Languages in Kaohsiung city, Taiwan reported their practicum education training accomplishments of Mihatsu elementary school in Ube city and Ube Kosen on Thursday, February 28th.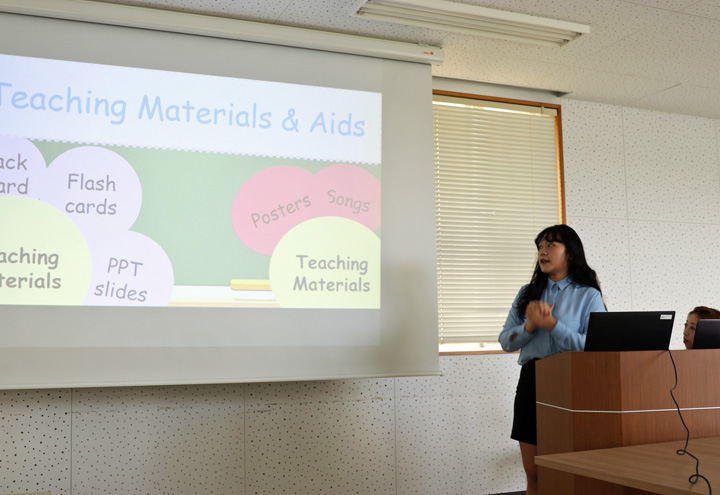 Lily's presentation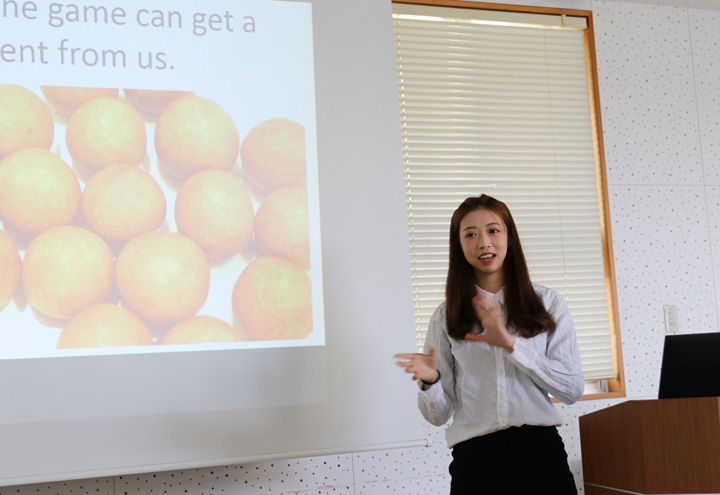 Lydia's presentation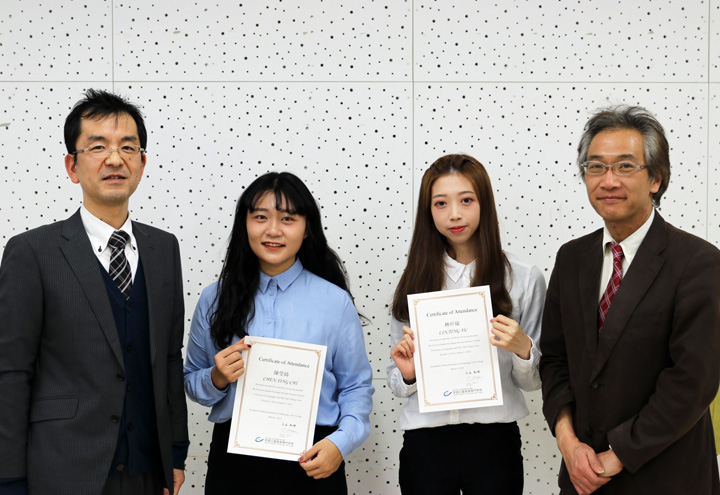 Mr. Yashiro (most right) from Mizome elementary school joined the reporting session.
During our 5 months stay, we taught English at Mihatsu elementary school one day a week. We had a topic for each class like "Alphabet""Animals""Fruits"and etc. We wanted students to learn English in fun environment such as using body, playing games. We managed to teach them by gestures, words and sentences all mixed together.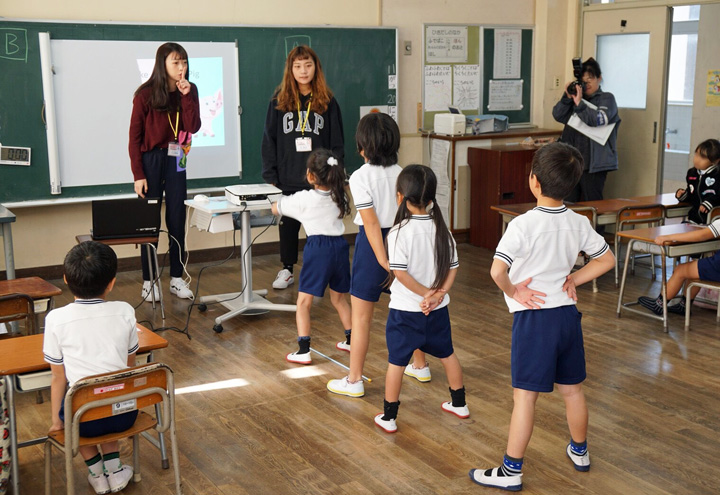 We wanted students to enjoy learning English.
We had hard time to teach Japanese kids. Because some kids started to cry when they lost a game during the class, so that we had to tell them it was not important to win games, instead, we wanted them to learn teamwork like complimenting teammates for what they made or encouraging each others.
We found some differences between Japanese elementary school and Taiwanese. Japanese teachers played with students on breaks, but not Taiwanese teachers. We were impressed how they tried not to waste food in lunch time. They had only portion of food they could finish eating, not more than that. But Taiwanese students waste their lunch.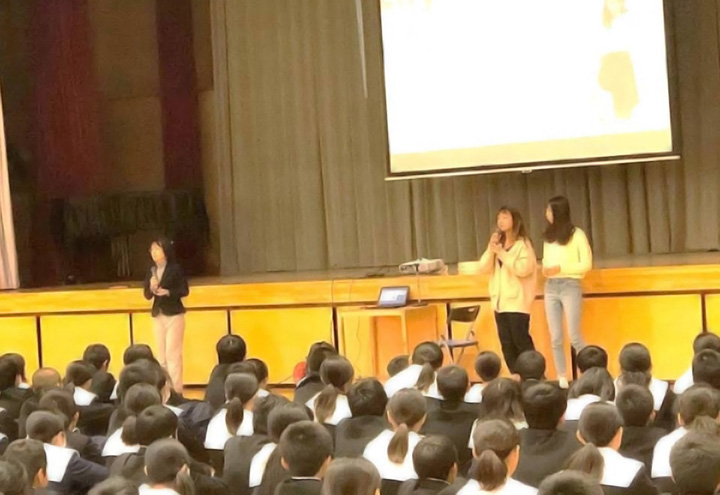 Introduced our culture with Assistant Professor Miao Xinyun at middle school
We learned that Ube Kosen students did not have confident of speaking in English as they did not have opportunities speaking in English daily.
But we found they had abilities to improve their presentation skills and to create effective powerpoint. We provided a class which was students learned by communication, not controlling the class by a teacher, students worked on an assignment together in English and tried improving their presentation skills.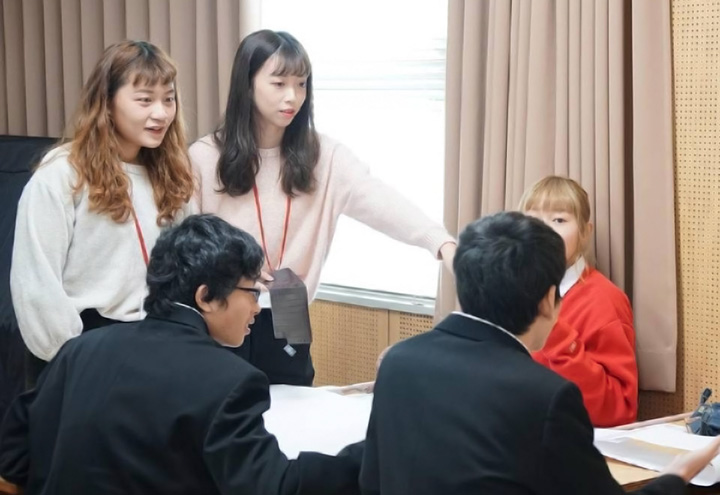 Provided a class that students would be able to use English more such as doing group work
We played games in English, also did cooking with other international students and Japanese students after school. We realized that more Japanese students started to communicate in English after our class and activities.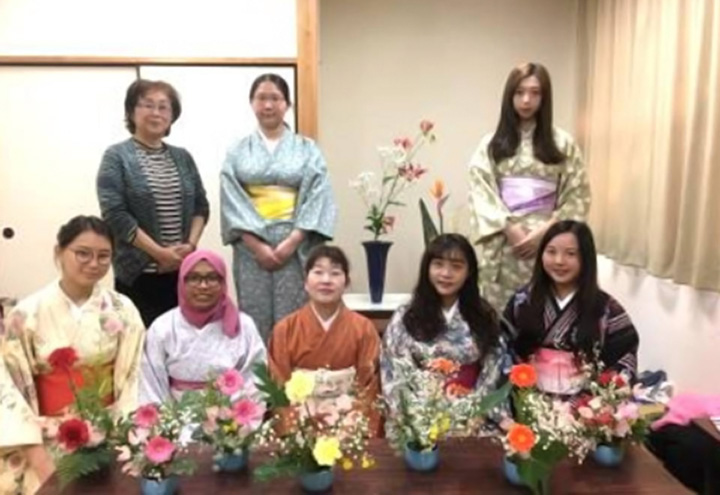 Wearing Kinomo and did flower arrangement with long-term international students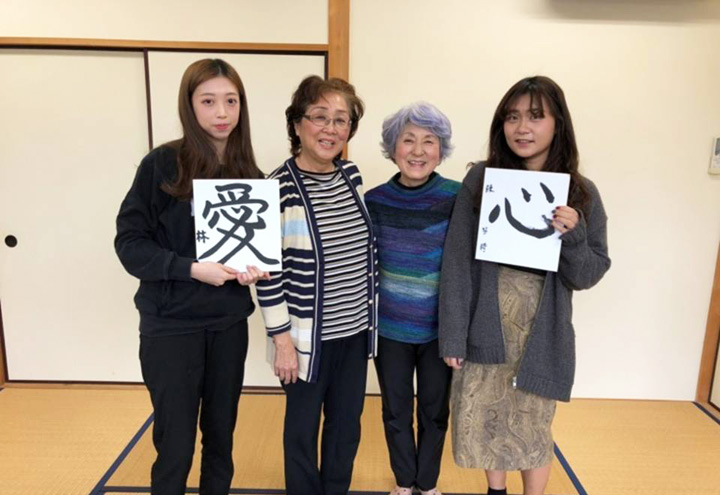 First time calligraphy. Want to keep doing it in Taiwan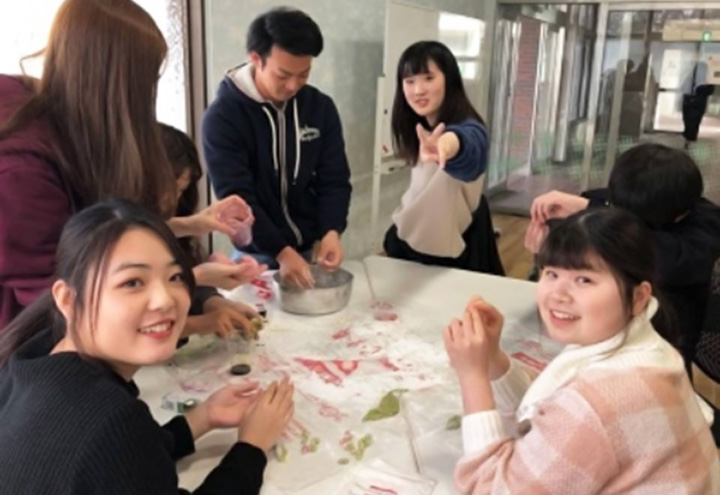 Made Taiwanese milk-tea during English activity after school
Something special at Ube Kosen was to live with Japanese students at dormitory. We had a Halloween party, hot-pot party and so on at dormitory and we enjoyed these. It was great experiences that we went to Yamaguchi flower festival, Hiroshima and Kumamoto with Japanese students & SA members, also met with Kure Kosen and Tokuyama Kosen students.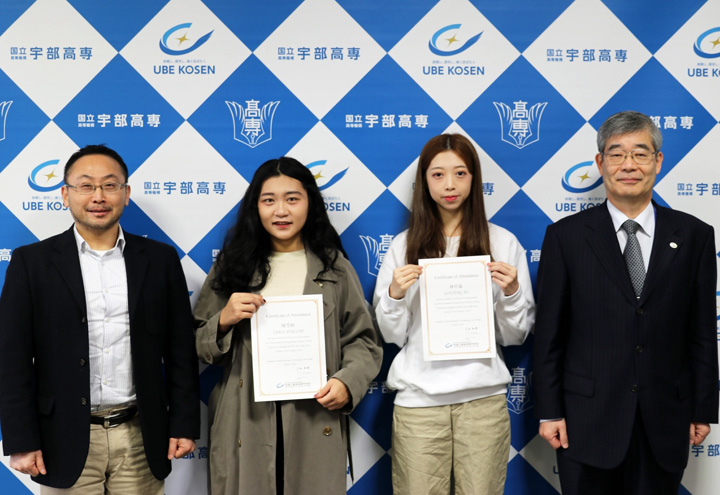 Picture at president office
Message from practicum students
Ms. CHEN YING-CHI (Nickname: Lily)
It was great that I became familiar to teachers by making casual conversation in teachers office at elementary school. Lunch provided at elementary school was delicious and I loved it. It would be great if I could work as an English teacher at Ube Kosen in the future. Thank you very much to all.
Ms. LIN TING-YU (Nickname: Lydia)
My new goal is to become an English teacher and come back to Japan as ALT and work at elementary school. It was like my dream came true when I saw Ube Kosen students dressed in costumes. I had wonderful time every day with many new friends. Thank you very much to all.
---