NEWS
2019.04.01
Ms. Li Xiuzi (Nickname: Nako) and Ms. Yan Ruyu (Nickname: Satsuki) from Dep. of Japanese, Wenzao Ursuline University of Languages, Kaohsiung city, Taiwan reported their internship on Friday, February 8.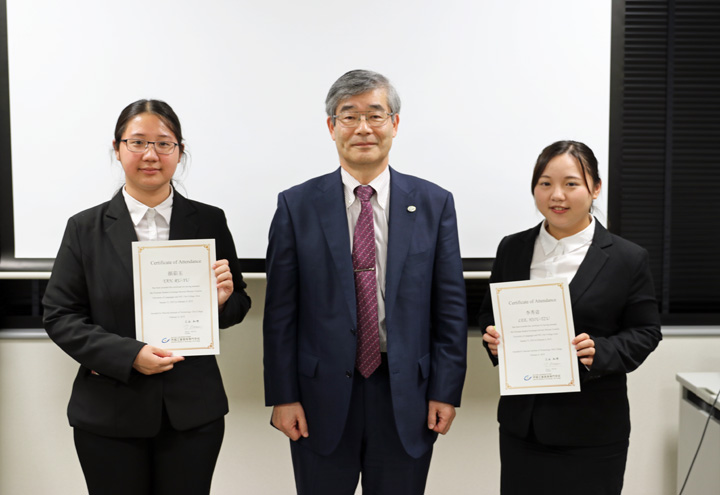 After their reporting session (from left, Ms. Yan, President Mitani, Ms. Li)
They worked for Ube city hall and Ube Kosen during their 3 weeks stay. They challenged to create a model sightseeing course of Ube city for small group of foreign visitors at Dep. of tourism and global promotion of Ube city hall. They assessed contents of the model course, such as experiments in tourist spot, food, souvenir and transportation. They tasted Ube Ramen and reviewed if foreign tourist would enjoy it or not.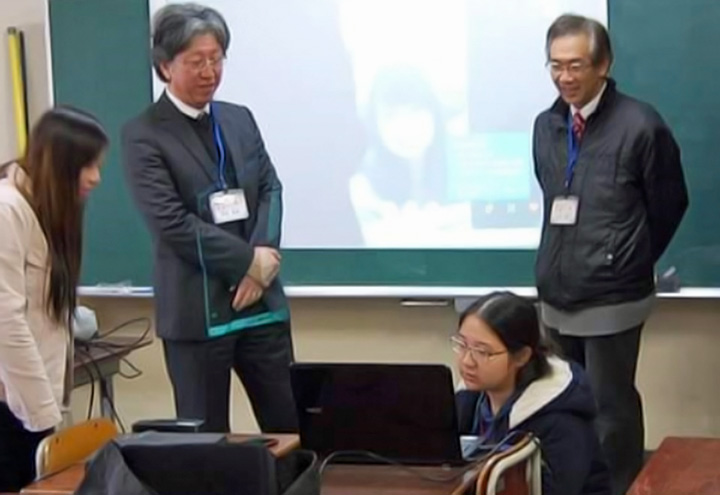 Helping to approach of a new class for the future by connecting online Mihatsu elementary school and Taiwan
At Ube Kosen, they worked for library and dormitory office. Also they helped to organize a symposium which was held on February 2. The day before the symposium, they worked hard for helping to set up the venue and prepare handouts.
They joined Japanese and Ethics classes, discussed with our students and introduced Taiwanese culture. As days went by, they could attend classes feeling more relaxed.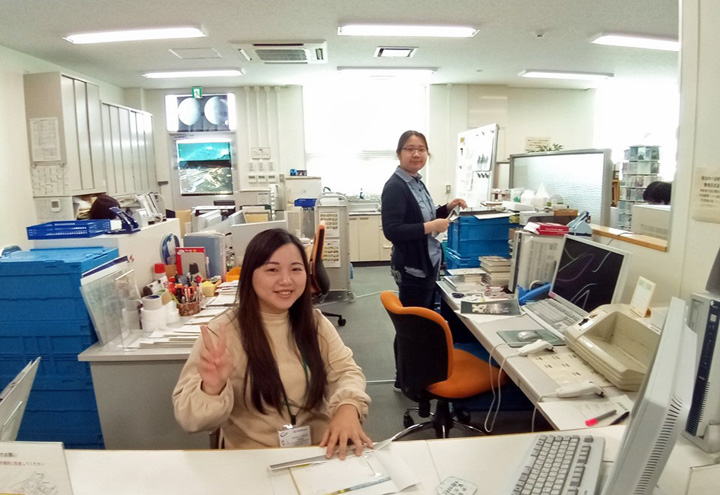 They learned how to process renting/ returning books, register new books and manage by using magnetic tape as OJT.
We introduced Japanese New Year as Chinese New Year for this year was February 5. We visited one family house and Taiwanese students introduced their New Year food and how to celebrate it. The host family cooked up Japanese New Year dishes for them. We had great time in warm family ambiance and understood each other's New Year culture.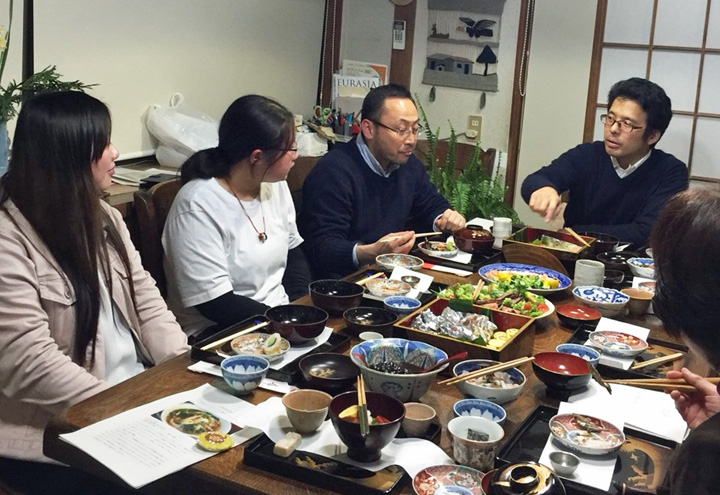 At Japanese host family to learn Taiwanese and Japanese New Year. Cooked up Tang Yuan in salty seasoning.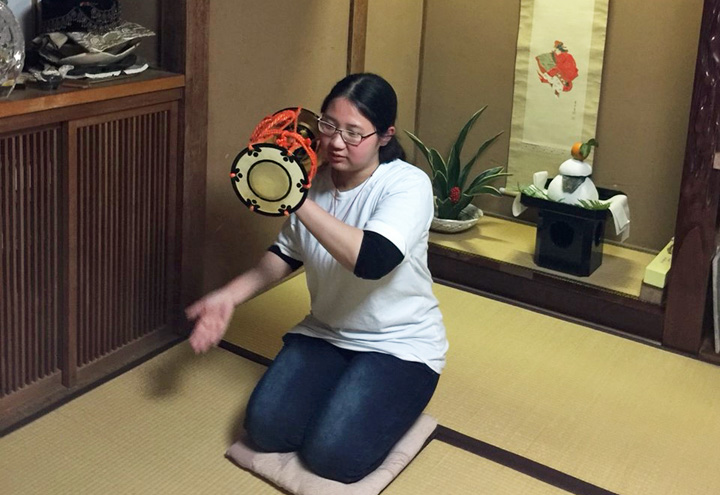 Trying Japanese small drum. Feeling New Year with New Year decoration
They also visited Kumamoto castle and Shimonoseki with other long term international students and Japanese student ambassadors. Our director of study abroad exchange office took them to Hofu Shrine as well. They had good opportunities to learn Japanese culture.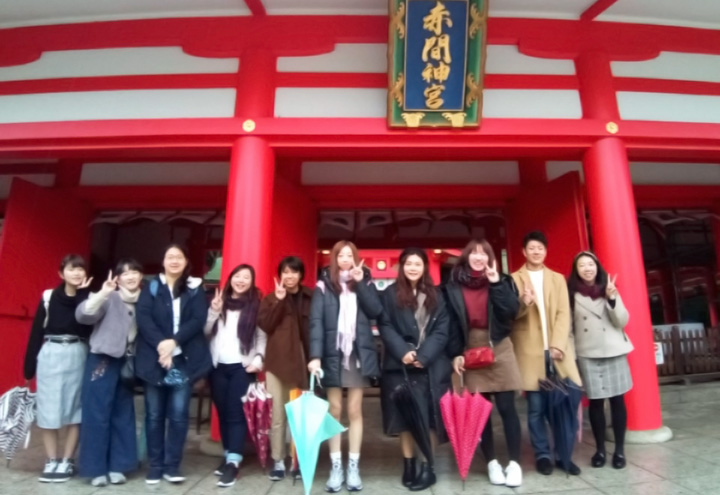 Reunited with Ube Kosen students, who met in Taiwan, in Japan
We will come to see you again
Message from internship students
Ms. Li Xiuzi (Nickname: Nako)
I participated to the internship program as I would like to work for tourism in the future. I could learn many useful things like how to proceed duties at city hall and Ube Kosen. I joined Japanese and Ethics classes at Ube Kosen. At first, I was very nervous but I started to enjoy as I understood details. Also I was very thrilled because I got my favorite charms by visiting many big shrines.
Ms. Yan Ruyu (Nickname: Satsuki)
I was a tutor for Ube Kosen students when they came to Wenzao Ursuline University of Languages for language training last year. I joined the internship to reunite with them. My Japanese conversation skill including Yamaguchi accent got improved for this 3 weeks. I felt Japanese culture through various activities, and furthermore, I ate EKATAMAKI which I wanted. I will study harder as I want to be a Japanese teacher in the future.
---