NEWS
2022.11.24
The Yeungjin University held the Korea-Japan Joint Higher Education Student Exchange Program for three weeks from Sunday, August 16/2022 to Wednesday, September 7/2022.
The Yeungjin University received a subsidy from Korean Education Institution to promote student interactions between Korea and Japan, so they used the fund to conduct the program. 7 students from Ube Kosen and 13 students from other Kosen schools (Tsuyama, Kure, Niihama, and Kochi, from the district of the fourth block) joined the program.
| | |
| --- | --- |
| During the program ① | During the program ② |
Students who joined the program had Korean Language classes which were matched on their levels in the morning, and they had practical training separated into three specialized courses (Machinery, IT, Tourism) in the afternoon. In addition, a buddy program was provided by the Yeungjin University students on days off and they gave opportunities to Japanese students to experience cultural exchange in Daegu, Gyeongju, Busan, etc., as well as visit Korean factories such as Hyundai Motor Company.
Since students from different Kosen schools joined the program, they made friends with each other and it was fulfilling training for them.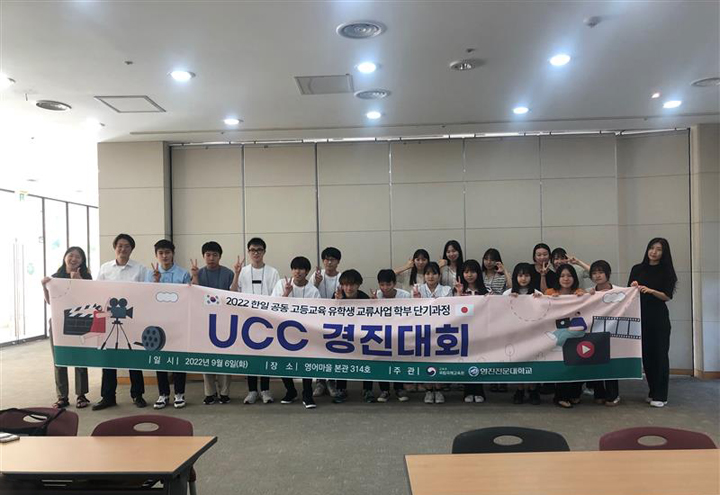 Group picture
On the final day, all the students who joined the program made a three-minute movie about what they learned and what they felt, then made a presentation of the achievement of the training in English and Korean.
We would like to express our appreciation to the Yeungjin University as they planned the program as well as supported our students until they returned to Japan.
---