NEWS
2023.03.08
Kouki Uchida (2nd-year of the Department of Chemical and Biological Engineering), Momose Akasaki (2nd-year of the Department of Business Administration), and Kanae Suetsugu (1st-year of the Department of Chemical and Biological Engineering) visited the Republic of Rwanda from Wednesday, January 4, 2023 to Wednesday, January 11, 2023 and they demonstrated an app they created.
These three students entered a contest "Idea to improve children's nutrition and health by using data collected in an app" of the "Kosen Open Innovation challenge powered by JICA 2022" which was held on a challenge day in September and they won the first prize. The winners were allowed to make a detailed prototype and demonstrate it on the spot. That was how they went to the Republic of Rwanda.
As they received approval for the app demonstration in September, Mahiro Nakao (4th-year of the Department of Intelligent System Engineering) joined the team and four of them started to make the detailed prototype of the app from October to December. It was important to have user feedback to make the app practical in the Republic of Rwanda. So they had online meetings with the local counterpart, NuMutware company staff, to discuss the app once or twice a month and developed it.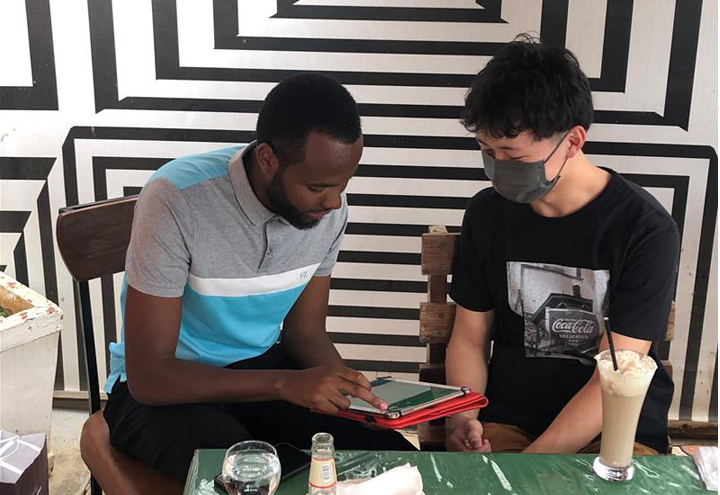 Meeting with NuMutware company staff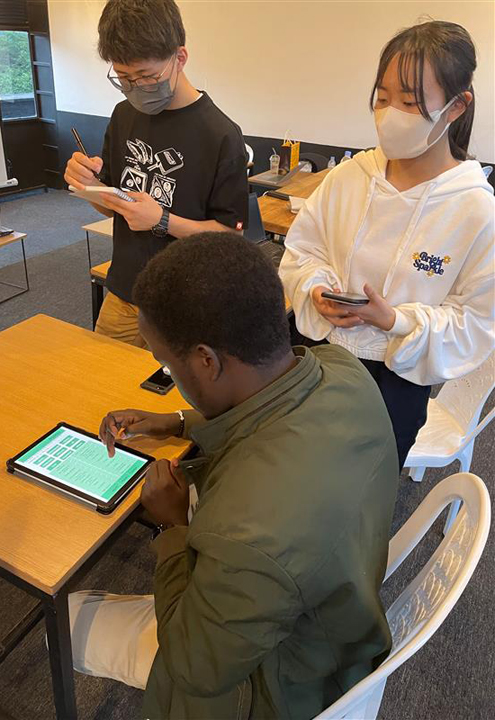 A local person using the app and getting some feedback from him about it
Mr. Uchida, Ms. Akasaki, and Ms. Suetsugu went to the Republic of Rwanda with the completed app on January 4th. During the stay, they showed the app to the NuMutware company staff and explained how to use it. They also went to see a local market to check what the local people ate.
| | |
| --- | --- |
| Explaining the app to teachers at Integrated polytechnic college-Tumba | Reporting about the achievement in the JICA Rwanda Office |
The students also asked some people related to the NuMutware company and teachers at Integrated polytechnic college-Tumba to use the app and got some feedback. They improved the app based on the feedback with a help of Mr. Nakao who was in Japan during their stay. On the final day, they visited the JICA Rwanda Office and reported the achievement they made on this trip.
When we make a product which is actually used, it is important to know what users think. We believe our students learned it by visiting the Republic of Rwanda. It was a very valuable experience for students who wanted to be an engineer because they made a product as they communicated with the local users.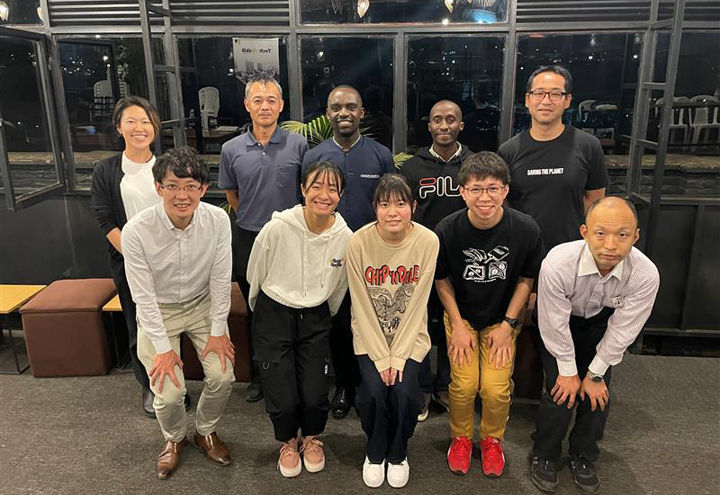 Group picture with their counterpart
Currently, the students have been working to make the app better to reflect local feedback. We will continue to work with local people who use the app and contribute to improving nutrition in Rwanda to achieve our goal.
---