---
Karate club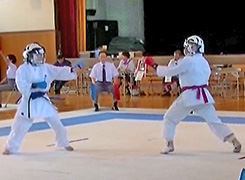 Our motto is to respect good manners to seniors and juniors, and to grow ourselves, win or lose. Both of the members with experience and the beginners are training spirits, technique, and physical condition during daily practice. Why don't you open your "Do (way)"?
---
Japanese Archery club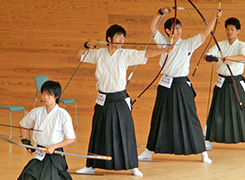 Many people think "Japanese Archery sounds cool, but isn't it difficult?" That's not it. It's rare to have a Japanese Archery club in junior high school, so most of the members started after they entered Ube Kosen. But the seniors and our coach teach us carefully, so you will be able to draw a bow in the upper grades. Join us if you want to learn good manners and improve concentration through sports.
---
Kendo club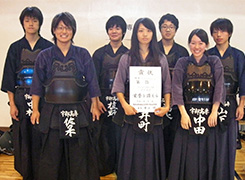 We practice only 4 days in a week, so you can have afford to do other things. The seniors and the juniors are very friendly, so you won't be able to wait for the days you have practice. Beginners are always welcome to come to see us. You will like Kendo!
---
Judo club
Judo is a practice that begins and ends with a bow. Good manners are contained in a game, so you can naturally improve your manners. We grapple man-to-man, so the seniors and the juniors are very close. Beginners are welcome! Let's be fascinated by Judo!
---
Shorinji Kenpo club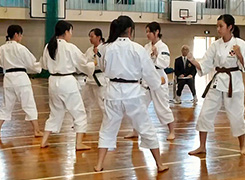 Shorinji Kenpo is a martial art which is founded by Doshin So in Japan. It's a major sport now, and there are over 1.7 million members and branches in 37 countries. Through training skills, you can develop your strength which can be self-defense, and develop compassionate mind. "Practicing is fun!" It's also popular among girls. Beginners can try to earn a black belt at the beginning of the 3rd grade.