---
English Conversation club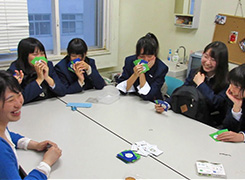 We are practicing to improve our English language skills. We mainly do English conversation training with a part-time teacher. Especially for Chugoku district's Kosen English Speech contest, we practice an English speech or reading aloud in English to enhance our own power of expression. Many of the members also belong to another club, so you can communicate with many other students if you do so. That's special to this club.
---
Computer club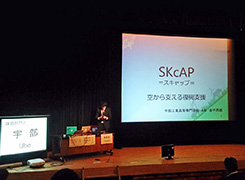 We do programming, hardware setting, music making, or something related to a computer. We have participated in Programming Contest for students in Colleges of Technology. We have won a national championship in competition category before.
---
Robot Creation club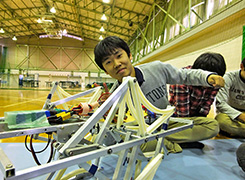 We create a robot which has various functions for The Robot Contest between National Colleges of Technology from Across Japan every fall. It's very fun to create a robot using our ideas and technical means, and to compete for the results.
---
ET Robocon club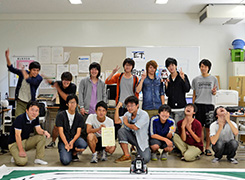 We mainly develop software to control robots. We have various activities such as making one object in a large team, or learning individually. We are one step ahead of our school lessons, but we have an adviser teacher and the seniors teaching us clearly. At ET Software Design Robot Contest, we compete not only with other Kosen schools, but also with companies or universities, so we can communicate with many people. That's special to ET Robocon!